Press release
St David's Day celebrations in Whitehall
St David's Day celebrations were underway in Whitehall today [Tuesday 1 March] as Secretary of State for Wales Cheryl Gillan took daffodils…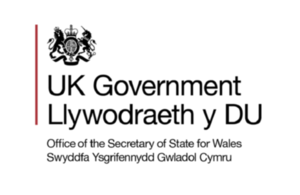 St David's Day celebrations were underway in Whitehall today [Tuesday 1 March] as Secretary of State for Wales Cheryl Gillan took daffodils to Downing Street for the Prime Minister and her Cabinet colleagues as part of Wales Office celebrations to mark our National Day.
The Welsh flag was flying above Downing Street as Mrs Gillan arrived at Number 10 for the weekly Cabinet meeting before going to the House of Commons to give a reading at the annual St David's Day chapel service.
Gwydyr House was filled with daffodils thanks to a group of brave Welsh youngsters who travelled to Whitehall from across South Wales as part of an annual St David's Day outing organised by Welsh children's cancer charity LATCH. The children presented bunches of daffodils to decorate the London home of the Wales Office on this special day.
Later Mrs Gillan appeared before the Welsh Affairs Select Committee to update them on the work being carried out at the Wales Office.
She said:  "St David's Day is a wonderful opportunity for Welsh people across the World to celebrate all that is great in Wales.  We have a rich heritage and culture and as a nation we have a great deal of which we can be proud.  As a child we always dressed up in traditional costume and for many children, today is an opportunity to do just that.  It is also particularly pleasing to see a little bit of Wales blooming here in Whitehall with the joy of golden daffodils.  I wish everyone a very happy St David's Day."
Published 1 March 2011