Press release
Srebrenica massacre 18th anniversary: Deputy Prime Minister's statement
Deputy Prime Minister Nick Clegg's statement on the 18th anniversary of the Srebrenica massacre.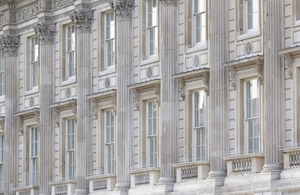 The eye-witness statements of those who survived the atrocities committed during the Srebrenica massacre reveal their full horror in stark detail. The survivors and those who lost loved ones will never forget the damage that was done - and neither must we.

It is our duty to teach the generations that follow us the devastation caused through discrimination, prejudice and racial hatred so that they learn to challenge it.

We must never be complacent. The international community must strive, constantly, for peace and the defence of human rights. And, as individuals, we must each feel empowered to stand up and speak out against intolerance and racial abuse, wherever and whenever it occurs.

Our country is stronger, because of its diversity, tolerance and openness and the coalition government is committed to ensuring that everyone in Britain - whatever their background, race or religion - can live free from threat, or harm.

It's clear that the people of Bosnia and Herzegovina want progress in this area. I would encourage Bosnia and Herzegovina to continue working with the EU to undertake the reforms necessary and opening the next chapter of Bosnia and Herzegovina's history.
Published 11 July 2013