News story
Sport Relief Mile 2016 - Kazakhstan
The British Embassy Astana is organising a charity run on Saturday, 14 May, and calls for participants.
What is Sport Relief?
Sport Relief was launched in 2002 by Comic Relief UK, a charity which supports poor and disadvantaged people in the UK and across the world.
Sport Relief Mile – a mass participation event open to everyone, regardless of their athletic prowess or mobility. People are encouraged to cover a distance of approximately 1 mile by whatever means they are able.
In 2016 British Embassies all around the world organise Sport Relief Miles to change life for better.
Sport Relief in Kazakhstan
This year we are organising Sport Relief Mile 2016 with support of the following organisations:
Akimat of Astana city
The Shoreditch
CrossFit Astana
"We" Internet-journal
"ExpoDesign.kz" LLP
It will be the fourth Sport Relief Mile in Kazakhstan. Three previous Miles gathered around 400 people and contributed to three wonderful children's charity funds.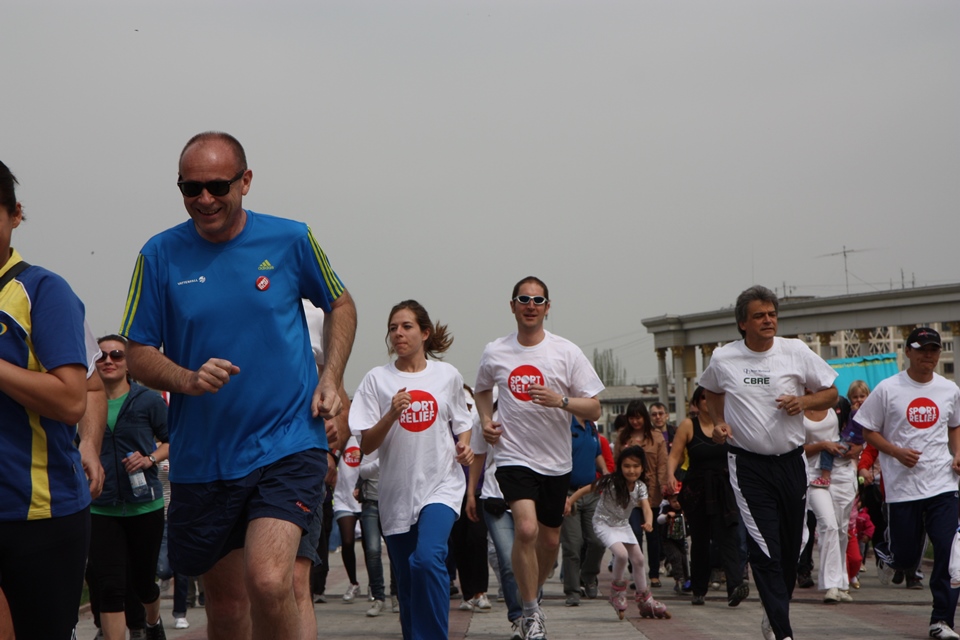 Sport Relief Mile 2016
This year we intend to break the previous record and gather even more people in order to contribute to Shugyla Public Fund. We invite all the people to take part in this wonderful sporting event and contribute to the charity.
Details of the event
Date: Saturday, 14 May Venue: Zheruiyk park (central entrance from Baurzhan Momyshuly Avenue) Start: 11.00 (local time)
The participation requires donation of your choosing. All money raised at the event will go towards Shugyla Public Fund
Interested? Send your full name, company and e-mail address to britishembassyastana@gmail.com and we will register you as a participant!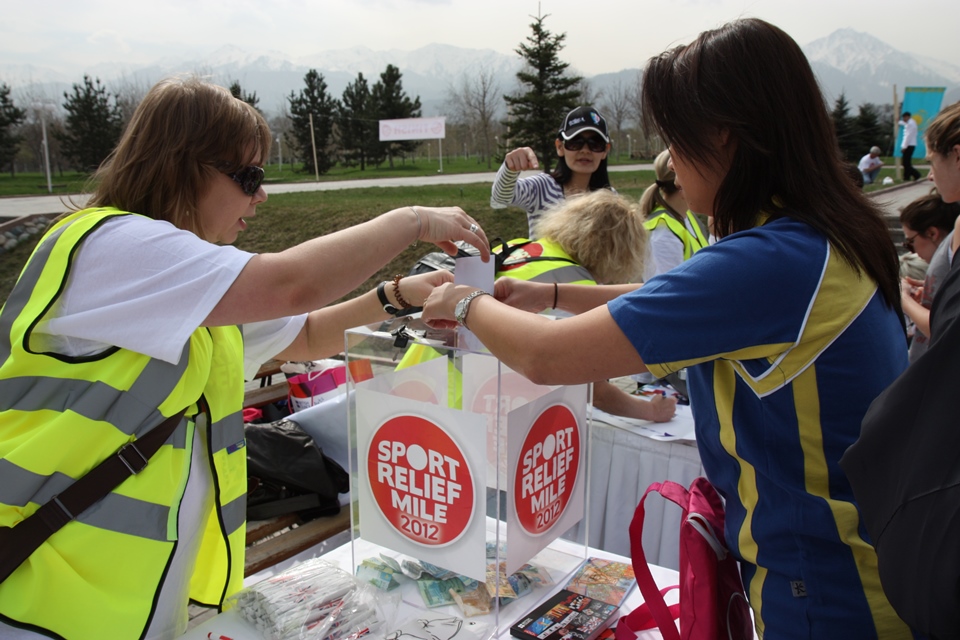 Further information
If you have any questions you can contact us via tel.: 55-62-17 Keep an eye on our social media channels and you will know all other interesting details of the upcoming Sport Relief Mile 2016: Facebook, Twitter
Published 21 April 2016