World news story
Sport Relief Mile 2014 charity run took place in Astana
A charity run Sport Relief Mile 2014 was held on 12 April in Astana by the British Embassy and SOS Children Villages Kazakhstan.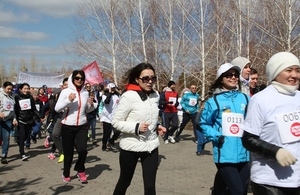 The run was supported by JSC Samruk-Kazyna – the general partner of CF SOS Children Villages Kazakhstan, Akim's Administration of Almaty District of Astana City, British Council Kazakhstan and ExpoDesign.kz LLP.
About 200 people took part in this run and contributed to the charity. Many organisations of Astana supported this sports initiative of the British Embassy and the Corporate Foundation. The biggest team – about 60 people – came from the Nazarbayev Intellectual Schools. Teams of the capital city fitness clubs, as World Class, universities, secondary schools, Kazakh Section of the International Police Association and other city institutions also took part in the run.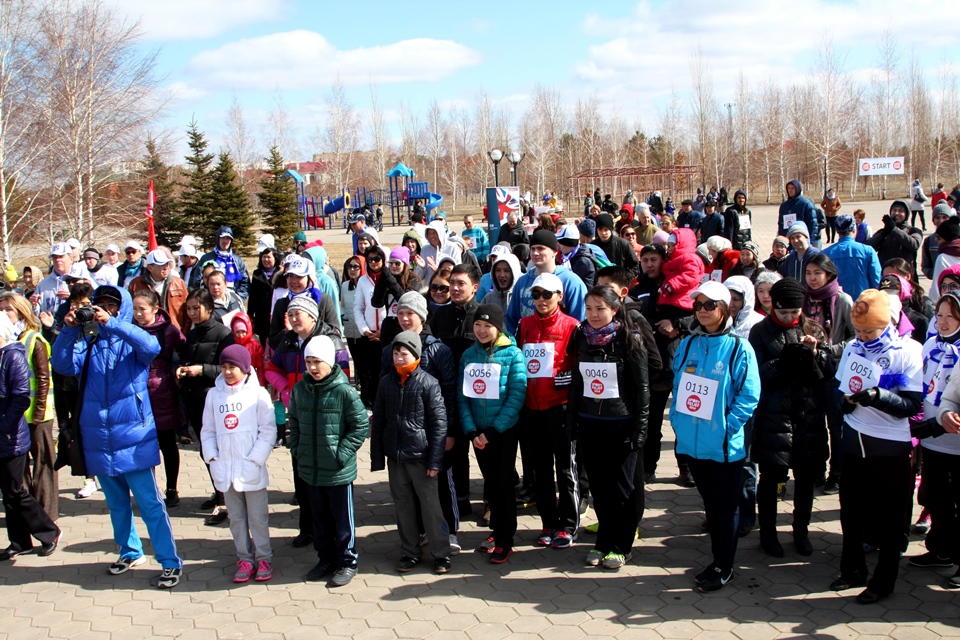 The Scout Movement of Kazakhstan team led by their President, in addition to running the Mile, has given an excellent gift to the children from SOS Children Villages Kazakhstan – a free of charge trip to the Borovoe Resort for the International Meeting of Scouts of the Jamboree Eurasian Region.
The event has been attended by the British Charge d'Affaires, Greg Quinn, and by the National Director of the Corporate Foundation SOS Children Villages Kazakhstan, Batyrkhan Dzhenalaev. They welcomed the participants, who included representatives of diplomatic missions, national companies and state organisations of Kazakhstan and wished them a successful run.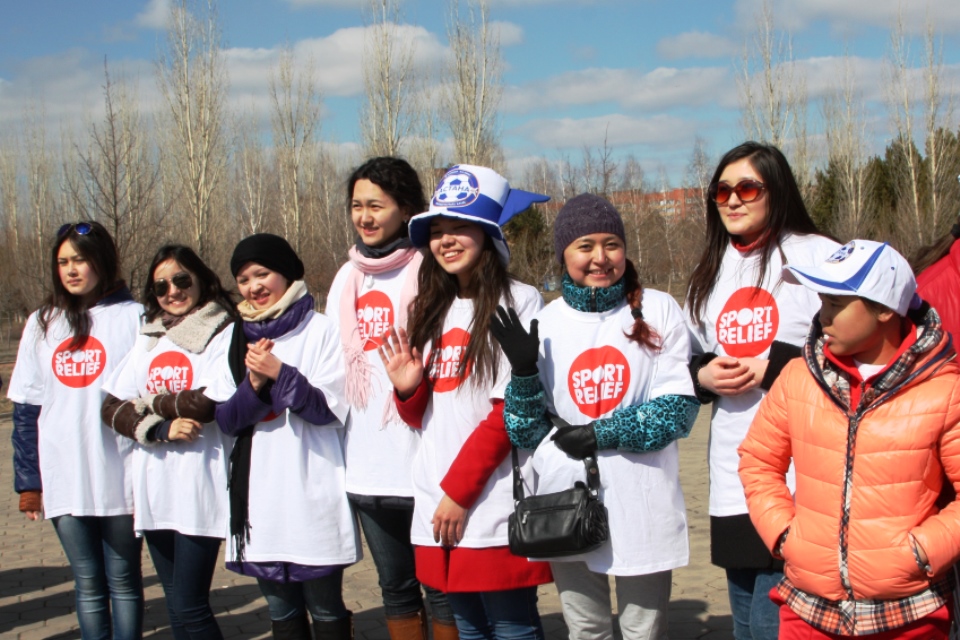 Famous sportsmen from the Caspian Basketball Club, members of the National Basketball Team of Kazakhstan, winners of the Kazakhstan Basketball Cup, as well as representatives of the Astana Arlans professional boxing club, supported the charity initiative and ran 1 mile together with the other participants of the Sport Relief Mile 2014.
This year's run was in favour of the Corporate Foundation SOS Children Villages Kazakhstan. All donations collected at this event and amounting to KZT 152,005 have been given to this Corporate Foundation to develop children projects. A full report on the utilisation of the money collected will be published on the official website of the Corporate Foundation SOS Children Villages Kazakhstan.
Apart from running the Mile, guests and participants of the event enjoyed a concert performed by children groups and servicemen of the National Guard of Kazakhstan and could buy nice handicrafts for their homes, made by children of SOS Children Villages Kazakhstan, at the creative handicraft fair.
Notes for Editors
Sport Relief Mile run was first held in 2002 by the Comic Relief charity in the UK which supports poor and vulnerable people in the United Kingdom and abroad.
This year Sport Relief Mile events in Britain were held on 21-23 March 2014.
In Kazakhstan the Mile is run for the third time. Two previous ones took place in 2010 in Astana and in 2012 in Almaty, with about 200 people participating and contributing to the development of two children charity foundations.
You can find other images of this run on Flickr
Published 17 April 2014