Specialist unit uncovers Taliban weapons and drugs stash
The raid occurred when 2 Troop of the Brigade Reconnaissance Force (BRF) was recently tasked to gather intelligence, and, if required, conduct…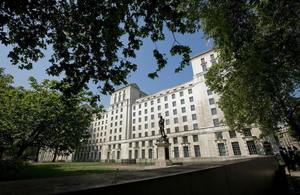 The raid occurred when 2 Troop of the Brigade Reconnaissance Force (BRF) was recently tasked to gather intelligence, and, if required, conduct hasty strike operations in the tri-wadi area some 10km north west of Gereshk in central Helmand - an area of high insurgent activity known to harbour 'compounds of interest'.
2 Troop moved covertly into the area in well-armed Jackal vehicles, and set up discreet observation posts. Once established, the Royal Marines used their surveillance equipment to observe the area before them, looking for 'the absence of the normal and the presence of the abnormal'.
After watching the pattern of life for a while, they identified one particular compound as being worthy of further investigation.
Orders were quickly given to the troops.
The Afghan National Security Forces (ANSF) working alongside the BRF led the raid, using a technique known as the 'soft knock call out'. This is where the occupants of a compound are called on to come out peacefully, rather than the troops taking the building by surprise in a strike operation.
On the ANSF's invitation, the occupant of this particular compound chose to come out, allowing the BRF and their Afghan partners to move in and investigate the site.
The search uncovered 200kg of wet opium, weapons, ammunition, cash, mobile phones, SIM cards and photo cards, documents and other insurgent equipment. The compound's occupant was duly detained, having been linked to the find, and handed over to Afghan police and security services.
Lieutenant Colonel Matt Stovin-Bradford RM, the Commanding Officer of 30 Cdo RM, said:
This was a massive find and will make a huge dent in the insurgents' finances. By interrupting the drugs flow we can stop funds to the terrorists.
The BRF comprises personnel from the Royal Marines, 9th/12th Royal Lancers, Royal Artillery Fire Support Teams, Royal Engineers and other specialist forces partnered with comrades from the Afghan National Security Forces. Its main objective is to gather and analyse information which can be used to inform operational decisions.
30 Cdo RM was an offensive naval intelligence unit during the Second World War. It was disbanded during post-war demobilisation, but, last December, the auspicious title was reintroduced when it was adopted by the United Kingdom Landing Force Command Support Group to better reflect the unit's role and continued use of the skills, techniques and methodology learnt by its predecessor during the Second World War.
See Related News for more on 30 Commando Royal Marines, and to read how a movie has been made about the unit's wartime history.
Published 24 May 2011