News story
South Yorkshire addresses targetted in sham marriage raid
An international sham marriage gang was targeted this morning in a series of raids on addresses across South Yorkshire.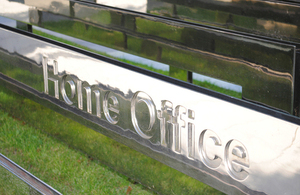 The operation saw officers swoop on Pakistani, Czech and Slovak gang members in their homes shortly after 7.30am.
It is believed that the women from Eastern Europe were coming to the UK and offering themselves - for a price - as brides for would-be migrants from Pakistan.
Ten men and women were arrested in total.
Organised conspiracy
Detective sergeant Alisdair Duncan from the immigration crime team said: 'We believe we have cracked an organised conspiracy in which marriage fixers and European brides were making money from Pakistani grooms desperate to find a way to stay in the UK. 
'Anyone trying to benefit illegally from the privileges of life in the UK faces prison and deportation.'
Unusual case
A sham marriage usually takes place in the UK and involves a non-European marrying someone from the European Economic in order to gain long-term residency here.
But in this case the grooms were based in Pakistan.
Their brides would fly out to get married and then return, submitting an application for their husbands to come and join them in the UK.
Anyone who has information about suspicious marriages or other forms of immigration abuse should contact Crimestoppers on 0800 555 111 where anonymity can be assured.
Published 16 February 2011