News story
South Tees Hospitals NHS Foundation Trust: Monitor takes action to tackle failings
South Tees Hospitals has agreed to put right leadership, financial and infection control failings following a Monitor investigation.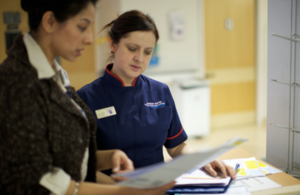 After finding South Tees Hospitals NHS Foundation Trust in breach of its licence to provide healthcare, the trust has agreed with Monitor to take the following legally binding steps:
develop and implement a financial recovery plan
appoint a transformation director
commission an external leadership review to identify what has gone wrong and why, and what action the trust needs to take to address any recommendations
develop and implement an infection control action plan
seek external assurance that all these actions are properly completed
Monitor's investigation was opened in October 2013 when the trust failed to meet targets for waiting times. This led to concerns that South Tees Hospitals was failing to take timely action to address poor performance. Monitor was also concerned at this stage about infection control at the trust.
Subsequently, the financial position of the trust has seriously deteriorated. Initial figures suggest that the trust – which provides services to patients in Middlesbrough and Northallerton in North Yorkshire – will have a deficit of up to £34.9 million in 2014/15 and £52.3 million in 2015/16, although the trust is finalising these figures as part of its turnaround plan.
Securing quality patient services
South Tees Hospitals NHS Foundation Trus has made significant progress in dealing with waiting times for routine operations and is now meeting all national targets. However, the trust is still not meeting its C.Difficile targets, reporting an increase in the number of cases since 2012/13.
Frances Shattock, Regional Director at Monitor said:
This trust has financial and infection control failings that have to be fixed and quickly. We've taken action because the trust board has not addressed these risks fully. We need to secure quality patient services for the people of Middlesbrough and North Yorkshire for years to come.

We will continue to monitor the trust rigorously and will take further regulatory action if we consider it necessary.
Published 2 July 2014