Press release
South Sudan's leaders must not waste opportunity for peace
Minister for Africa calls on South Sudan's leaders to end the fighting and secure peace.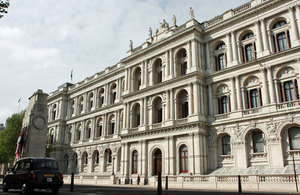 Ahead of the Intergovernmental Authority on Development (IGAD) Summit on 17 August, Minister for Africa, Grant Shapps, said:
Twenty months of fighting in South Sudan have wrought a terrible human cost - thousands have been killed and millions have been displaced. I therefore urge South Sudan's leaders to reach agreement at the IGAD Summit to end the suffering of the South Sudanese people. If this opportunity is not seized by South Sudan's government and opposition we would need to consider other options, including the African Union's earlier call for targeted sanctions and a UN arms embargo. South Sudan's leaders must make the necessary compromises to reach agreement, end the fighting and move their country forward.
Further information
Published 14 August 2015