News story
South London mental health trust rolling out package of improvements
South London and Maudsley NHS Foundation Trust will now be providing consistently high quality care to people using its services following a Monitor investigation.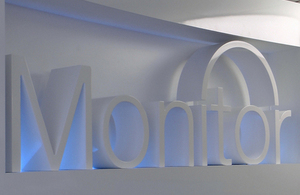 The health sector regulator launched its investigation in July 2014 after external reviews raised concerns about the way the trust was organised and run. Monitor shared some of these concerns, which it raised with the trust. The trust has now developed a package of measures to address the issues identified, which it has already started to put into action.
These measures include strengthening processes that ensure patient safety and quality of care, quickly identifying where things have gone wrong, and enabling management to better understand what is going on in its hospitals. Links between clinicians and hospital management will also be strengthened.
The trust has also agreed to improve the quality of its estate more quickly than previously planned, including refurbishing wards.
As part of changes to the way the trust is run, 2 new non-executive directors have already been appointed and 2 further appointments are planned by the end of the year.
A priority for the trust will also be recruiting a new chair to take over from the current one who announced in September 2014 that she would be standing down following 14 years in post. Monitor will work closely with the trust to ensure the best candidate is chosen.
The regulator has closed the investigation but will continue to monitor the trust to make sure the planned improvements are made. The trust has also agreed that it will commission an independent review in early 2015 to ensure that all of the necessary changes are in place.
Mark Turner, Regional Director for Monitor said:
Our investigation has raised concerns about how this trust is run. The trust has developed a package of measures to address these concerns and ensure that those using its services will continue to receive high quality care.

We will continue our monitoring of this trust to make sure it delivers the planned improvements.
Published 3 October 2014