News story
South London and Maudsley NHS Foundation Trust: Monitor launches investigation
Monitor is investigating how well the board of South London and Maudsley is performing following concerns about its effectiveness.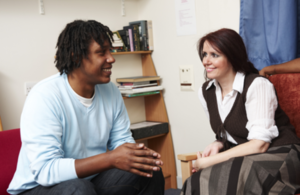 The health regulator is acting after external reviews of the trust raised concerns over how the board is organised and run.
Monitor's investigation will also examine whether the trust has effective systems in place to identify and rectify any potential problems with the quality of care for patients.
South London and Maudsley is a mental health NHS foundation trust, and provides services to communities throughout Greater London via sites in Bexley, Bromley, Croydon, Greenwich, Lambeth, Lewisham, Kent and Southwark.
No decision has been taken about whether further regulatory action is required and an announcement about the outcome of the investigation will be made in due course.
Mark Turner, Regional Director at Monitor said:
We are opening this investigation to understand why these concerns have been raised about South London and Maudsley's board.

Our focus will be on whether the board is providing strong enough leadership to ensure that patients always receive quality care.
Published 10 July 2014