News story
Solving healthcare challenges: apply now for business funding
Businesses with innovative ideas for solving healthcare challenges can apply for a share of up to £10 million from the Biomedical Catalyst.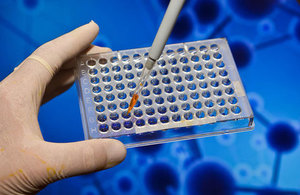 The Biomedical Catalyst has up to £10 million to support innovative healthcare technologies and processes that could help to prevent disease or could better treat and manage chronic health conditions.
The world's growing and ageing population and increasing burden of disease are throwing up significant challenges for healthcare provision. The need for efficient and effective healthcare has never been more important.
The fund is seeking projects across a range of fields including:
stratified healthcare (both therapy and diagnostic components)
regenerative medicine
diagnostics
digital health
enabling medical technologies and devices
Innovate UK, the Medical Research Council and Scottish Enterprise fund the Biomedical Catalyst. It supports the best life science opportunities in the UK.
This competition has 2 types of award:
feasibility studies to explore and evaluate the commercial potential of early-stage ideas
primer awards to conduct technical evaluation of an idea through to proof of concept in a model system
Competition information
the competition opens on 23 January 2017, and the deadline for registration is midday on 22 March 2017
projects must be led by an SME working alone or in partnership with other businesses, researchers or charities
we expect feasibility projects to range in size up to £200,000 and to last between 3 and 12 months
we expect primer projects to range between £200,000 and £1.5 million and to last up to 2 years
businesses could attract up to 70% of their project costs
a briefing event will be held on 6 February 2017
Published 24 January 2017