News story
Soldiers rise to financial fitness challenge
Some 30 soldiers were put through their paces in Edinburgh earlier today at the launch of a new 'MoneyForce' training programme.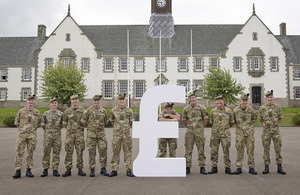 The soldiers, all from the 1st Battalion of the Royal Regiment of Scotland, took part in the first training session of its kind in Scotland, held at Dreghorn Barracks.
Led by MoneyForce lead trainer Colin MacKenzie, they watched videos about money matters and took part in workshops, discussing their savings, budgeting and their attitudes to money.
Commenting on the first MoneyForce training session in Scotland, Mr MacKenzie said:
The unique challenges represented by deployment overseas and periodic relocation can make day-to-day management of finances particularly difficult for Service personnel.

So MoneyForce has been designed to help address this through a training programme and website that is a trusted 'one stop shop', where Service personnel and their families can access information, advice and money management tools online.

We realised from the start just how important it would be for MoneyForce training to be delivered by men and women in uniform, who would be both credible and able to share their experiences, good and bad, of managing a budget and why we all need to manage our money well.

We believe it's really important that Service personnel become 'MoneyFit' early on in their careers and start to practise good habits from the outset.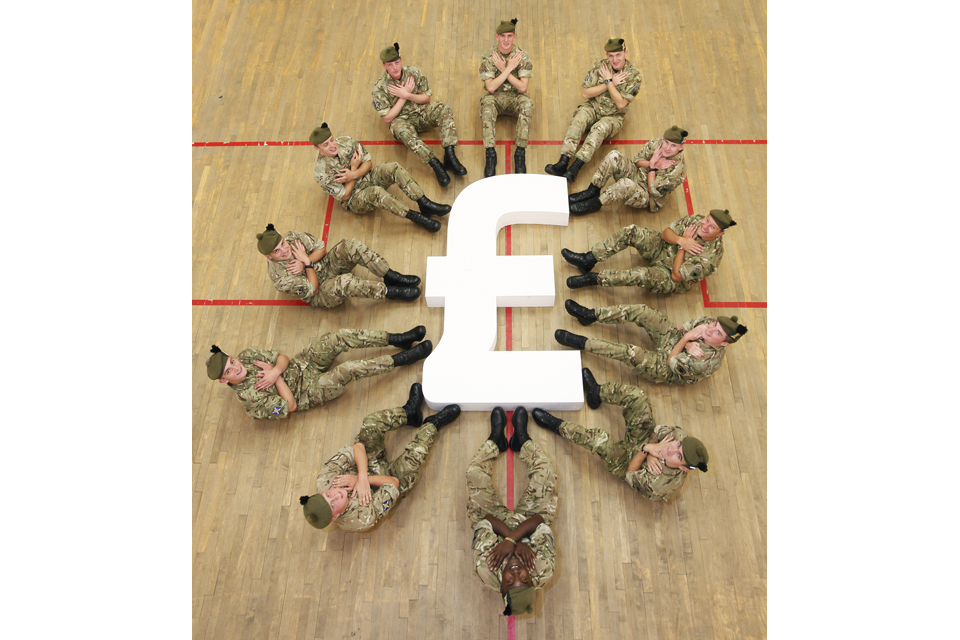 MoneyForce is supported by the Standard Life Charitable Trust in partnership with the Ministry of Defence and the Royal British Legion, with the Legion's Scottish arm, Poppyscotland, raising awareness and supporting delivery of the programme's benefits in Scotland.
It is the first time that structured financial education has been introduced into all Armed Forces basic training and its aim is to ensure all Service personnel receive comprehensive financial guidance during their service.
The MoneyForce training is complemented by the MoneyForce website which includes information, tools, calculators and tips to help Service personnel, veterans and their families manage their money.
Commenting on the Scottish launch of MoneyForce, Crawford Gillies, Chairman of the Standard Life Charitable Trust, said:
Serving and ex-Service personnel and their families face extra challenges when it comes to managing their money, which is why the Standard Life Charitable Trust is supporting the MoneyForce initiative.

By improving their money skills, we want to make it easier for members of the Armed Forces to manage their money well and feel more confident about the plans they are making for their future.
The MoneyForce initiative is also supported by Dame Kelly Holmes:
Dame Kelly Holmes talks about MoneyForce
The financial information on the MoneyForce website was developed in partnership with the Money Advice Service, an independent organisation set up by the government to help people make the most of their money.
Published 13 August 2013