Soldiers march through Worcester on return from Afghanistan
Over 800 soldiers paraded through the streets of Worcester on Wednesday morning to mark their return from Afghanistan in the run up to Armed Forces Day on Saturday.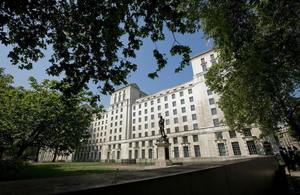 Soldiers from 2nd Battalion The Mercian Regiment (2 MERCIAN) and the Queen's Royal Hussars (QRH), who returned from Helmand in April, were joined by soldiers from Nijmegen Company, The Grenadier Guards, who already hold the Freedom of Worcester. The 1st Battalion Grenadier Guards are currently deployed in Afghanistan.
It's fantastic to be here marching through Worcester," said Lieutenant Colonel Colin Marks, Commanding Officer 2 MERCIAN.

It was a long, hard-fought winter, where every soldier here stood firm with courage in the face of adversity, so this is a proud day for us to be here and be part of the Armed Forces Day celebrations.

The guys also really appreciate the spontaneous support we have received from the people of Worcester as we marched through.
In the crowd was Barbara Ecclestone, who had travelled 30 miles (48km) from her home in Stourbridge to see the parade:
I've been coming to things like this for 20 years," she said. "We are proud of our troops and want to show our support. Everybody should do it.
The parade was accompanied by the Band of the Grenadier Guards and the Pipes and Drums of the Queen's Royal Hussars, as well as veterans from all three regiments, and Lance Corporal Derby - the regimental ram for the Mercians.
Following the march, a special reception was held at the Guildhall where six Worcester soldiers from 2 MERCIAN were presented with their operational medal for Afghanistan, while Staff Sergeant James Smith, QRH, was presented with his Long Service and Good Conduct medal for 16 years of impeccable service.
Please tell us what you think about government news on the web by filling in the short survey at Related Links.
Published 29 June 2012