News story
Soldier to Savoy
A former British Army warrant officer has swapped his military uniform for that of a butler at one of the world's best known hotels.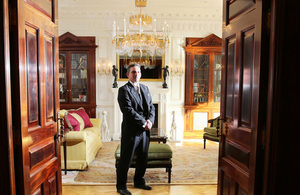 The salubrious surroundings of London's Savoy Hotel are about as far removed from a rain-swept exercise or the heat and dust of Helmand province as you could possibly get. While the 2 worlds seem poles apart, one former soldier has bridged the divide by forging an unlikely new career after more than 20 years in the service.
Steven Grey, a former warrant officer in the Royal Army Physical Training Corps, has swapped his military uniform for that of a butler and now serves the rich and famous as part of the hotel's elite staff.
The 45-year-old enjoyed a brief spell with the Australian Defence Force once his UK commitments were complete, but a yearning to move into the hospitality trade set him on a new path:
I'd always wanted to run a hotel so I went to the international butler school in Holland," said Mr Grey. "It was really intense and almost a military-style boot camp. I coped with it quite well but they managed to break a lot of guys.

There was sleep deprivation, long hours and non-stop work; it was just like basic training. I quickly realised it was not going to be easy.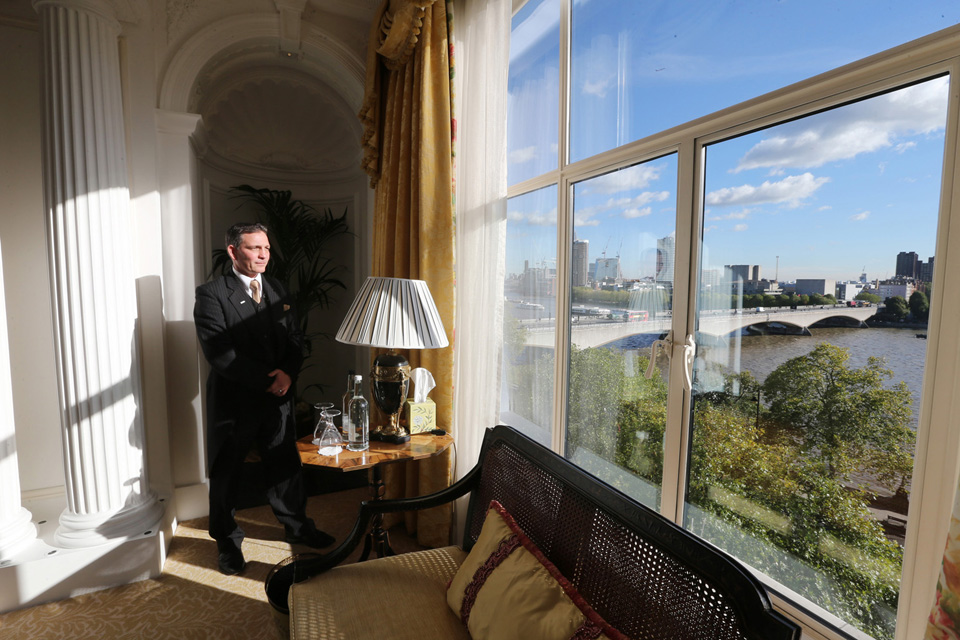 The aspiring butler took lessons in flower arranging and was taught how to produce table decorations and greet guests. He also mastered 25 different ways of folding a napkin as well as the spectacular art of opening champagne bottles with a sabre.
I'm not a delicate person so I had to refine myself and cut the accent down a lot," added Mr Grey. "They had never had anyone from the North East before.

We flew to Belgium and were taught how to cut cigars, and went to Germany to learn about different champagnes. The course taught me how to run an entire household from top to bottom.
With his diploma in hand, the Darlington native posted his new-look CV on the business networking site LinkedIn, where it quickly gained some admiring glances.
I wanted to work my way up to get to somewhere like the Savoy," Mr Grey explained. "I was then approached by the hotel – I was totally overwhelmed.

I started to doubt myself, but the training I've had over the years taught me how to handle the pressure.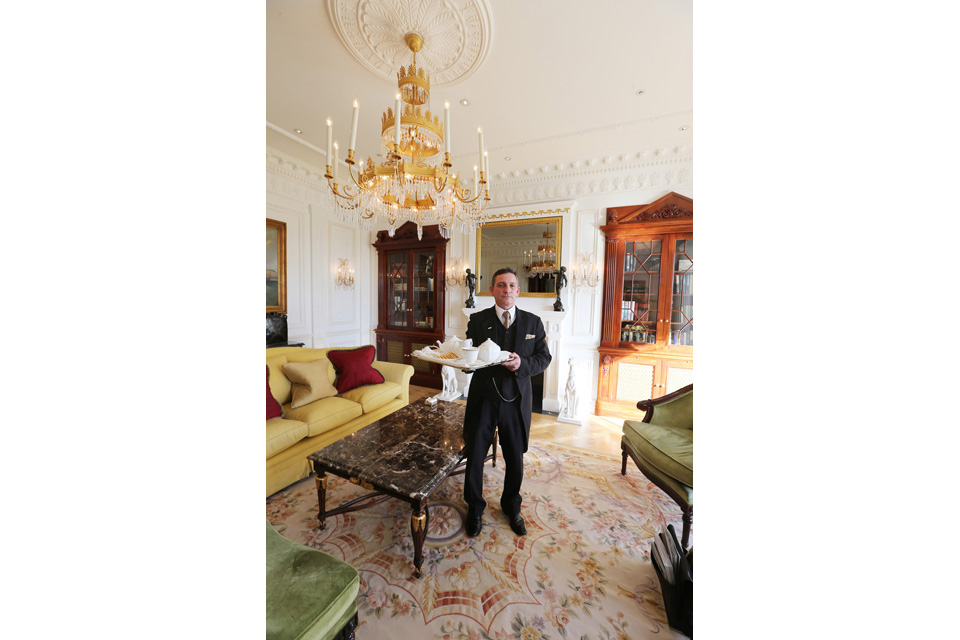 Mr Grey endured a gruelling interview process before finally landing the job and is now a few months into his new career.
This is where I wanted to work," he added. "It has incredibly high standards, an amazing history, and so many stars have stayed here over the years.

You are expected to have knowledge of the fineries of the world, and are virtually a PA for the guests. They may ask where the best restaurants are or they might want tickets for a show. I have never lived in London, so a lot of research was required.

We are here to make sure their stay is as comfortable as possible and they get everything they need, so when they come back they know they will get exactly the same service.
Mr Grey spoke to Soldier magazine's Richard Long from the regal surroundings of the Savoy's Royal Suite, a luxurious setting occupying the front of the fifth floor that boasts spectacular views of the River Thames and the Houses of Parliament. But this is not his sole responsibility and a typical shift can see him acting as the personal butler for up to 20 guests.
Such demands create a heavy workload and a recent test revealed the former military man walked 8 miles during a single shift. He has also lost a stone-and-a-half in weight since starting his new job.
Organisation is the key to everything," he said. "I'm dealing with 20 rooms, all of which will have different requests, so you have to be fast and learn how to prioritise.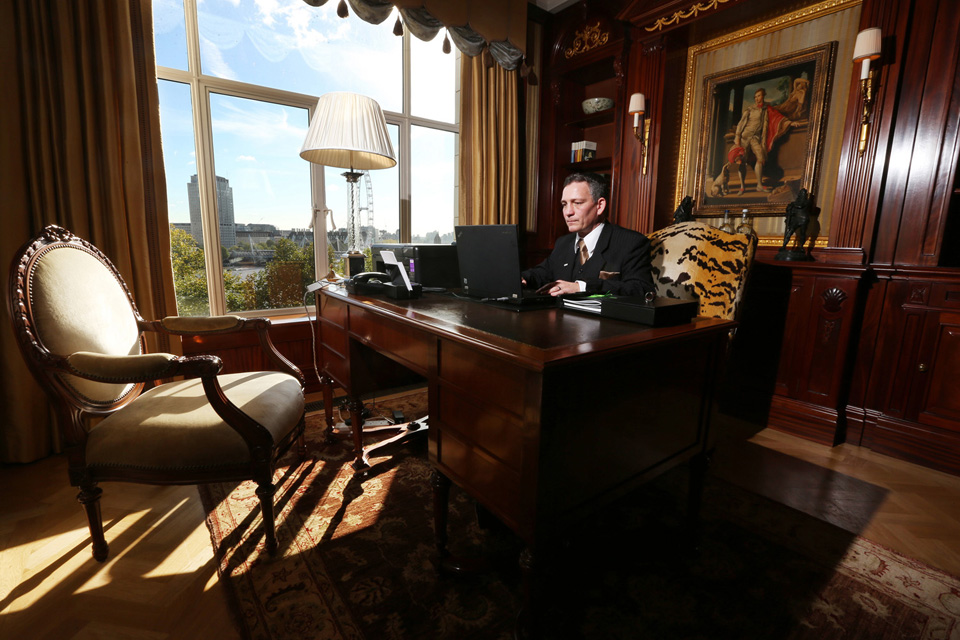 A long career in uniform has given him such skills. After joining the Royal Engineers, Mr Grey transferred to the Physical Training Corps, where a number of postings helped influence his future direction. He ran adventurous training packages in Bosnia and was later in charge of the rest and recuperation centre during the Iraq conflict:
I would set guys up with low-key things like camel racing, shopping centre visits and trips to the swimming pool," he explained. "They wanted to chill out. Some needed to just sit in a quiet room, watch some television and get back to reality.

I also ran the adventurous training centre in Belize and did almost a year out there. It was an idyllic setting with stunning views and a fantastic way to end my career.
The army helped his preparation in other areas as well. Being a butler is physically demanding and, after breaking his back, Mr Grey was introduced to a new sport in which he quickly excelled:
I started strengthening the muscles in my back and really got into my weights," he said. "Without realising, I was lifting the same as guys who were 15 or 16 stone.

I began entering competitions and broke all the British records. I went to South Africa with the national team and was world champion in 1996. From using weightlifting to help my rehabilitation I had become an elite sportsman.
While service life seems far removed from the elegance of the Savoy it has certainly helped one ex-soldier in his pursuit of a new career in a totally unexpected field. Mr Grey is immensely proud of his time in uniform and the experiences it has given him but he is equally enthusiastic about what lies ahead.
When I left the army I never thought I'd be doing this a couple of years later," he said. "I'm from Darlington, where my dad was a bricklayer and my mum served school dinners, and now I'm at the Savoy. It's unbelievable.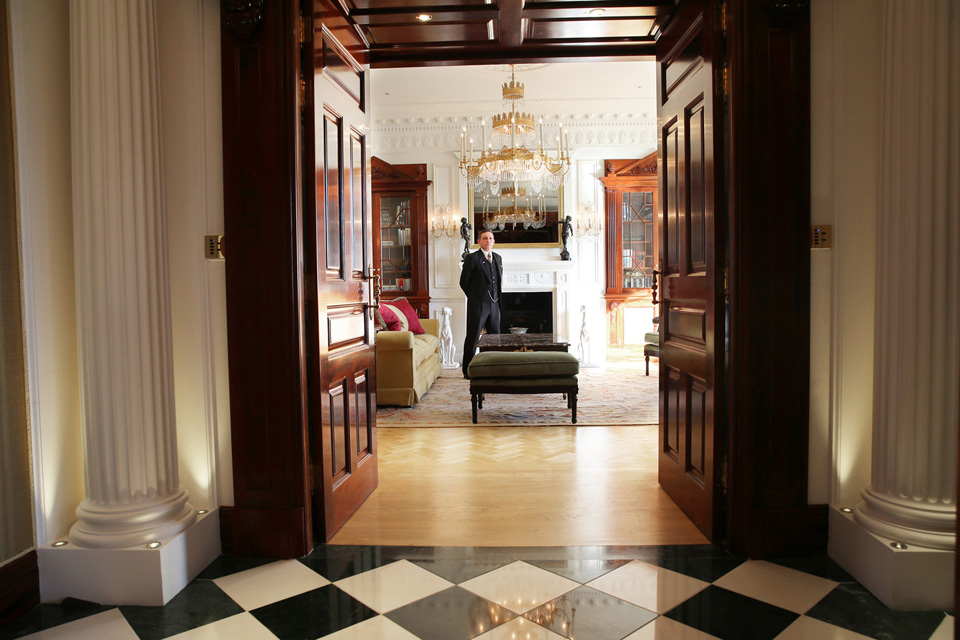 Published 9 January 2014