Soldier injured in Afghanistan to row in Thames Jubilee Pageant
A soldier who was almost paralysed by a gunman whilst serving in Afghanistan is to row in the historic Diamond Jubilee Pageant on the River Thames this weekend.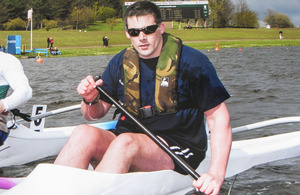 Lance Corporal Mark Harding will be among those leading the way for the Queen's Royal Barge on Sunday, in what promises to be one of the largest flotillas ever assembled on the river and one of the most eye-catching events of the Diamond Jubilee celebrations.
LCpl Harding, a soldier with 1st Battalion The Duke of Lancaster's Regiment, was injured in 2010 during a patrol in northern Helmand. He was shot in the neck and his resulting spinal injuries left him with nerve damage and reliant on crutches or a wheelchair.
But LCpl Harding, who has also served in Bosnia, Kosovo, Northern Ireland and Iraq, is determined to overcome his injuries and the constant pain he now suffers, in memory of those soldiers who did not return home:
I am very lucky to be here really," he said. "I do not want to waste my life, and I just want to try and do as much as I can for those who have not made it back.
LCpl Harding works closely with ABF The Soldiers' Charity, an organisation which helped him to develop his interest in kayaking by funding the cost of rowing equipment. He took up the sport just six months ago:
I was on a post-traumatic stress course in Headley Court hospital when I heard about some trials for the Paralympics, so me and a friend went with a view to just coming away with experience of a sport that I might take up as a hobby," he explained.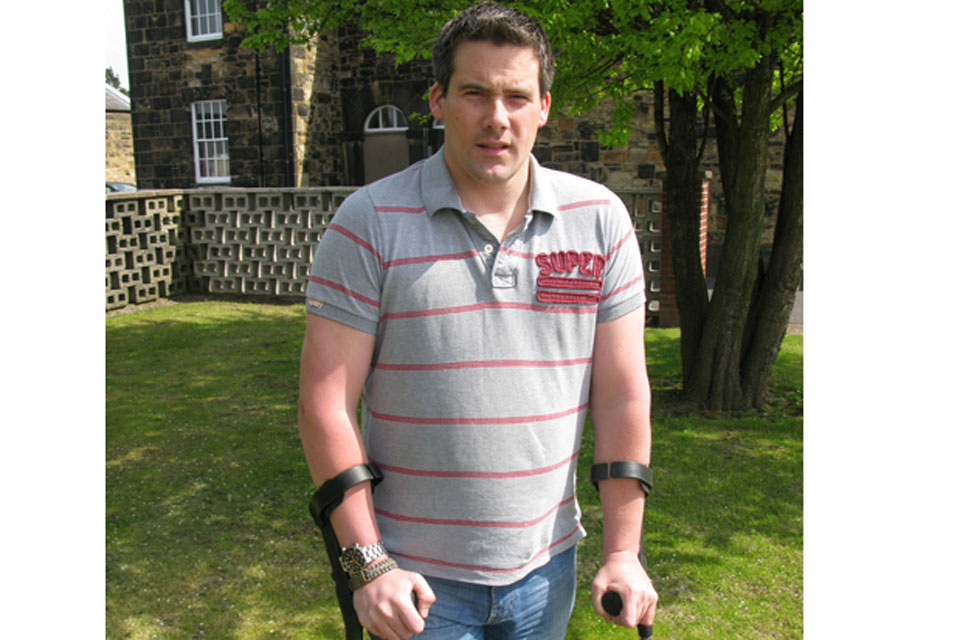 He tried out at a number of sports that day, but it was clear LCpl Harding was a natural in a kayak. He said:
I achieved the fifth-fastest time of the day on my first ever attempt. No matter what your disability, when you get into the water with someone who is able-bodied, the playing field is levelled.
LCpl Harding now trains for at least 45 minutes twice daily, and hopes to represent Team GB in the 200-metre sprint kayaking at the 2016 Paralympic Games in Rio, but for now his thoughts are occupied with his role in this weekend's Diamond Jubilee celebrations.
On Sunday, 3 June, LCpl Harding will row as part of a team representing BLESMA, the British Limbless Ex Service Men's Association. LCpl Harding, in a tandem kayak, will cover 14 miles (22.5km) of the River Thames at an average of four knots an hour (4mph or 6.4km/h).
LCpl Harding said:
That's flat-out really, and we'll have to contend with the tides and the wash from all of the other boats involved. The world will be watching and so we have to stay focused and block that attention out, but it will be a great day.
Published 30 May 2012