News story
SOCA interim Chairman announced
Stephen Rimmer, Director General of the Home Office's Crime and Policing Group, has been appointed as interim Chair of the Serious Organised Crime Agency (SOCA).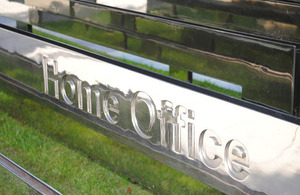 Mr Rimmer will oversee the final weeks of SOCA. The National Crime Agency launches in nine weeks.
He is taking over from Sir Ian Andrews who resigned from the post last week.
Published 7 August 2013