Soaring lottery sales spell more cash for the arts
An extra £200 million could go to the sector.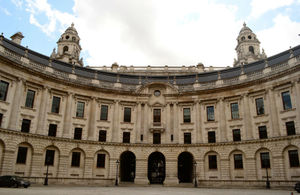 Over £200 million more than expected should go to the arts over the next five years because of increased National Lottery ticket sales, Culture Minister Ed Vaizey has announced.
As he attended the State of the Arts 2012 conference in Salford, Manchester, Mr Vaizey revealed that the latest projections suggest £1.25 billion of Lottery funding would go to Arts Council England and about £243 million to the British Film Institute between 2012-13 and 2016-17 - a significant increase on October 2010 estimates.
The total funding now expected to go to the Arts Council is £2.3 billion over the next four years from grant in aid and projected income from the Lottery.
"In a time of economic uncertainty, the arts are more important than ever," the Minister said. "The cultural value is immeasurable and we are in no doubt about the contributions that the arts make to our economy, our communities, our schools and our wellbeing."
Changes to the way Lottery cash is distributed which were announced in 2010 had already resulted in increased revenues for arts, sport and heritage, with their shares of available money increasing from 16.6 per cent to 20 per cent from April this year.
The changes combined with increased ticket sales and the end of the transfer of funding for London 2012 could increase the Arts Council's funding from the Lottery to more than double the £123 million it received in 2010-11.
Last month, Culture Secretary Jeremy Hunt revealed the sports sector was also now expected to get millions more from the Lottery than originally forecast. 
Further information
Published 14 February 2012