A van used in a failed people smuggling attempt has been crushed by the UK Border Agency.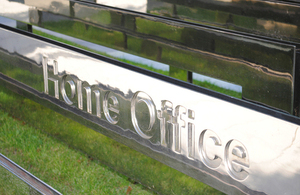 The vehicle was used by two criminals who attempted to bring nine Kuwaiti men through Hull's King George Dock last year.
Tarik Mohammed and Mohamed Ghafil Al-Kulefi were jailed for a total of 11 years last Monday after pleading guilty to nine counts of people smuggling.
Criminal assets destroyed
Now the Ford van that the pair purchased from a dealer in Sheffield for £1,940 has been crushed. It was seized after Border Force officers foiled the smuggling attempt, and a confiscation order was made by the judge at last week's sentencing.
Regional Director, Simon Walker at the UK Border Agency said: 'The men involved in this people smuggling attempt are serving lengthy prison sentences, and we have now destroyed their criminal assets.
'The UK Border Agency will not hesitate to use its powers to seize and destroy criminal property. Immigration abuse will not be tolerated, and we will always take the strongest possible action against those involved.' 
Watch the van being destroyed
Published 14 May 2012