Smarter' immigration controls needed
This evening, the immigration minister will confirm that the government will look at all routes into the UK and set new rules.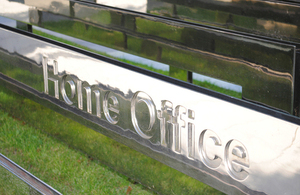 In a speech to the Royal Commonwealth Society, Damian Green will say that, on its own, an annual limit on workers from outside the EU is not enough to reduce net migration levels to tens of thousands.
Brightest and best
He will explain that the current points-based system for immigration is not yet properly controlling the numbers of people coming into the UK and that an effective system needs to be found.
Forthcoming reviews will therefore:
look at who is qualifying, both in the work and study categories, to make sure that brightest and best are being attracted to the UK
study why those who come here on routes that do not lead to settlement find it easy to change routes and permanently settle
ensure a steady downward trend on every route to long-term immigration
Student levels rising
Mr Green will also discuss new research entitled The Migrant Journey published today. It looked at all the people who came to the UK from 2004 to 2009, apart from those making short-term visits. It then tracked their immigration status each year.
It found that the largest group of visas granted in 2004 were to students. Of 186,000 students granted visas, more than a fifth of those were still in the UK five years later.
He will explain that the number of foreign students in the UK is rising. In the year to June 2010, more than 320,000 visas were issued to students and their dependants visiting for more than six months.
Unsustainable levels
The minister believes these levels are unsustainable, and will say that this will be looked at as a priority.
Alongside this, the government will also look at work routes that lead to citizenship. The research shows that of those obtaining a right to work in 2004 - visas totalling around 105,000 - two fifths of this group were still in the UK in 2009.
Published 6 September 2010