Press release
Small businesses are the "engine room" of the Welsh economy
Wales Office Ministers support Small Business Saturday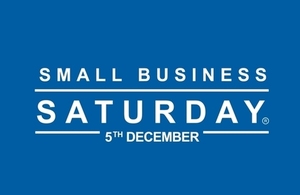 From high street florists to local bookshops, Small Business Saturday (5 Dec) is the time to celebrate and show our support for our local enterprises, Wales Office Ministers said today.
Small Business Saturday is a national campaign designed to encourage people to shop locally and support small businesses in their communities.
Last year's event saw 16.5 million people out spending a total of £550 million on Britain's high streets on the day.
Secretary of State for Wales Stephen Crabb said:
The success of our economy is built on the hard work of the people with the entrepreneurial vision to start and run a successful small business.

They are the backbone of Wales's thriving enterprise economy. They create jobs, drive growth and ensure our high streets survive and succeed.

As we prepare to mark the third Small Business Saturday, our support matters more than ever. This weekend, let us back Wales's small businesses by choosing small, and choosing local.
Wales Office Minister Alun Cairns has shown his support for Small Business Saturday in the Vale of Glamorgan during visits to high streets in Barry, Llantwit, Dinas Powys and Cowbridge.
Alun Cairns said:
We know how important small businesses are to strengthening our economy and creating a prosperous, entrepreneurial future for Britain.

They also play an invaluable role in community life right across Wales, helping make each of our towns and villages special. I'm proud to back Small Business Saturday in Wales. I urge everyone to take to your local high streets and show your support - not just today but all year round.
Wales Office Minister Lord Bourne highlighted the work of the thousands of people working in small businesses that are helping the Welsh tourism industry to grow.
Lord Bourne said:
In Wales, tourism is an industry of small businesses. From our local food producers to the gift shops dotting our high streets, visitors to Wales are capitalising on our culture and heritage, and supporting our small businesses the whole year round.

Small Business Saturday provides an opportunity to throw the spotlight on the local gems in our high streets, and raise awareness of their importance to all elements of the UK economy.
For more information on the Small Business Saturday campaign, click here
Published 4 December 2015