Press release
'Small business innovation in Cardiff saving lives across the world', says Wales Office Minister
Wales Office Minister David Jones today visited a small Cardiff business which is making waves as a global supplier and manufacturer of live…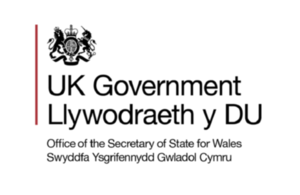 Wales Office Minister David Jones today visited a small Cardiff business which is making waves as a global supplier and manufacturer of live-saving specialist defence equipment.
BCB International is an established leader in the field of protective and survival equipment and has become a trusted supplier for troops serving in operations overseas. The company has evolved from its early days as a cough medicine supplier, to become a major exporter of cutting-edge technologies and slick product design.
David Jones met with Andrew Howell, Managing Director, BCB International to discuss how the company is branching out to new markets and developing new products.
Mr Jones said: "It is important to recognise the role played by small businesses such as BCB International, who are the backbone of Wales's economy. It goes to show that a little Welsh innovation goes a long way - saving and protecting the lives of those hundreds and thousands of miles away, in often challenging and hostile environments.
"Small businesses like BCB International are reaching out to international markets and through doing so putting Wales on the map. As set out in the UKTI's 'Britain open for Business' strategy, we want to see more smaller companies exporting overseas, in order to spur growth and create sustainable jobs.
"In Wales, small and medium size firms employ nearly 60% of all private sector workers so it is particularly encouraging to see BCB International linking industry and academia to keep abreast of current trends and demands. These links will not only encourage long-term sustainable growth for the company, but also provide first-class protection and support to the brave individuals working in a variety of front line situations, search and rescue missions and disaster relief efforts."
Andrew Howell, BCB International Ltd's Managing Director said: "For over 50 years, BCB International Ltd has been at the forefront of pioneering new innovative products to safeguard lives in extreme conditions around the world. Whether half way up a mountain, in the middle of the desert, deep in the jungle or in rough seas, our products have helped to save many thousands of lives.
"Everyone associated with BCB International Ltd would like to thank the Minister for visiting us and seeing for himself how our commitment to continuous innovation has helped us go from strength to strength."
Notes
UK Trade & Investment (UKTI) is the government department that helps UK-based companies succeed in the global economy. UKTI offers expertise and contacts through its extensive network of specialists in the UK, and in British embassies and other diplomatic offices around the world. It provides companies with the tools they require to be competitive on the world stage. For more information on UKTI, visit www.ukti.gov.uk or telephone +44 (0)20 7215 8000.

Visit BCB International at www.bcbin.com
Published 17 October 2011