Press release
Skipper fined after failing to keep a lookout
Failing to keep a proper lookout has landed a Whitley Bay fishing boat skipper with a bill of £3,600 in fines and legal costs.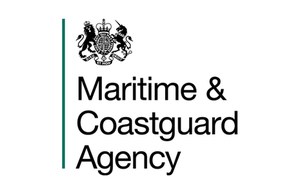 In a hearing at Newcastle Magistrates Court this week, Darren Senior of Whitley Bay admitted operating his boat on autopilot while he worked at the stern on Sunday 22 December 2013. As a result, the 9-metre Amadeus collided with another fishing boat. Although no-one was injured and structural damage was minimal, the vessel struck by Amadeus took on water following the collision.
The court heard that Mr. Senior, a fisherman with more than 30 years' experience, had finished a day's fishing about 6-miles east of the entrance to the River Tyne and had seen the boat he hit, which he assumed was also heading back to port. However, the vessel was actually stationary while its crew dealt with the boat's nets. They had seen the Amadeus approaching but had assumed it was coming to offer assistance following an earlier radio message about the problem with their nets. Mr. Senior realised a collision was imminent moments before it happened and tried to take avoiding action.
When interviewed by Maritime and Coastguard Agency (MCA) officers Mr Senior admitted operating his vessel alone on autopilot. At Newcastle Magistrates Court on Tuesday 5 August, he pleaded guilty to failing to keep a proper lookout, as required by Rule 5 of the International Regulations for the prevention of collisions at sea.
In sentencing, the court took into consideration Mr Senior's full cooperation with the MCA, as well as his early guilty plea. He was fined £1,000 with £2,500 costs and a £100 victim surcharge.
MCA surveyor Robert Jackson said:
It is essential that vessels maintain a proper and effective lookout at all times. This case highlights the risk of making assumptions, rather than a proper assessment. There is an additional factor associated with single crewed vessels, where skippers should remain particularly vigilant for their own and others' safety.
Maritime and Coastguard Agency press office
Press enquiries 020381 72222 (Monday to Friday, 9am-5pm)
Outside these hours, for emergency press enquiries only please dial the above number. You will hear a message giving an out of hours pager number.
Published 7 August 2014