Skills review of video games and visual effects industries
Government welcomes independent report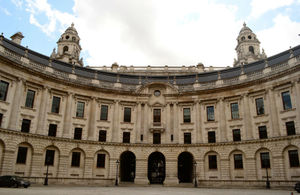 An independent report into the skills required by the UK's video games and visual effects industries has been published today.
The Next Gen. review by Eidos life president Ian Livingstone and Double Negative Managing Director Alex Hope, working with NESTA and Skillset, is the biggest quantitative research study to date on skills in these industries.
Welcoming the report, Ed Vaizey Minister for Creative Industries said: "This evidence can help Government, higher education providers and the games industry to create the right conditions to nurture and develop the skills and talent that the UK needs.
"The Review is also well timed to make a contribution towards the evidence for the Government's current Growth Review for the digital and creative industries. We will now look at the recommendations in detail and respond in full shortly."
Watch Ed Vaizey's speech at the launch event:
Watch more videos from the launch event.
Transforming passion into skills
Research was carried out over five months through seven different strands covering children, parents, teachers, schools, colleges, universities, employers (with over half of all video games and visual effects employers), employees and recruiters.
"Video games production plays to the UK's twin strengths of creativity and high-technology and ticks all the boxes for the digital economy," said Ian Livingstone. "We need to transform young people's passion to play video games into a desire to make them, whilst equipping them with the right skills for the industry. In the brave new online world, a second 'golden age' for the UK games industry beckons. It's an opportunity which shouldn't be missed."
The UK's video games sector generates £2 billion in global sales. Worldwide, the video games market is projected to grow at an annual rate of 10.6 per cent between 2010 and 2014 compared to an average of 6.6 per cent for all media and entertainment markets.*
The UK is a centre of excellence for visual effects work and as such is a major draw for the US film studios. Visual effects is the fastest growing sector in the UK film industry with visual effects companies generating annual turnover of £376 million and employing more than 5,000 people (Sourced from NESTA press notice).
Further information
Published 8 February 2011