Six months until first PCCs elected
In six months time the public will go to the polls to elect their first police and crime commissioners.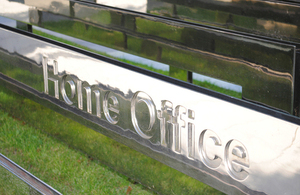 Tuesday, 15 May 2012
In November people will be asked to vote for an individual to lead the fight against crime in their communities.
PCCs will make decisions that will affect policing in your local area, tackling everything from graffiti to gangs.
Policing Minister Nick Herbert said:
'The arrival of police and crime commissioners will be the most significant democratic reform of policing in our lifetime.
'Communities will have a stronger voice in how their streets are policed and will be able to turn to their PCC to hold the police to account on their behalf.'
The average household contributes about £600 per year to pay for policing. November's elections will be your opportunity to vote for someone you trust to make sure that money is spent the right way.
For the first time, the public will have a name and face to complain to if they are not satisfied with the way their streets are being policed.
In summary, the job of PCCs will be to:
cut crime and deliver an effective and efficient police service
consult with the public to set policing priorities
setting a budget and the 'police precept' - which determines how much local taxpayers should pay for their force
hold to account the local chief constable for the performance of the force
deliver a real difference to the lives of the people they represent
PCC elections will take police across the country on 15 November.
Published 15 May 2012