Sir Peter Bazalgette appointed chair of Arts Council England
Bazalgette to provide strategic leadership and act as an ambassador for the arts.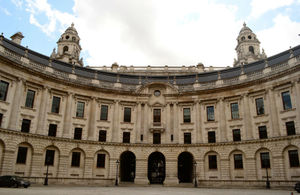 Sir Peter Bazalgette has today been appointed as Chair of Arts Council England.
Sir Peter Bazalgette said "2013 will be an excellent time to join the Arts Council, following the success of the London 2012 Festival and the launch of The Space in 2012. Sustaining our vigorous arts and cultural sector is admittedly a challenge but one I greatly look forward to."
The appointment will be a 4 year term, from 1 February 2013 to 31 January 2017.
The appointment was made by Culture Secretary Jeremy Hunt, with the approval of the Prime Minister.
Further information
Published 4 September 2012