News story
Sir Michael Barber appointed to improve government efficiency
Sir Michael Barber appointed to advise government on how to make efficiency central to its culture and practices.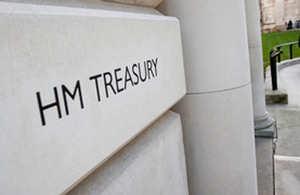 Sir Michael Barber has been appointed to investigate how government can make efficiency improvements central to its culture and practices to maximise value for money for taxpayers.
This is part of the wider Efficiency Review, which is taking a strategic look at how government delivers services across the whole public sector.
Sir Michael and the project team will explore how central government measures and drives efficiency and advise on the best ways to encourage ongoing improvements and better, more efficient public services.
The project team will also consult widely across government and with international experts to look at what incentives deliver excellent public value.
Sir Michael's review is separate and complementary to the work already underway by government departments to identify savings. He will not be examining how specific savings from departments can be delivered.
His work will be a crucial step in changing how efficiency is viewed, measured and talked about in government so that ongoing improvements in the delivery of public services become business-as-usual.
The government will update on his progress later this year.
Chief Secretary David Gauke said:
Government should become ever smarter, ever more productive, and ever more efficient in the future. We are committed to modern, high-quality public services that deliver maximum value for money. That's why I've asked Sir Michael to provide his international knowledge and expertise to help deliver our aims.
Ben Gummer, Minister for the Cabinet Office, said:
Sir Michael's appointment will help ensure that we deliver public services as effectively and efficiently as possible, all while delivering maximum value for the taxpayer.
Sir Michael Barber said:
All over the world citizens are demanding better performance from public services. I look forward to working with the Treasury to help put the UK as a global leader in maximising the public value of every tax pound.
Published 4 March 2017