World news story
Sir John Major speaks at fifth annual Lloyd's of London dinner in New York
The former Prime Minister spoke to an audience of leaders from US & London insurance markets, chairmen, CEOs and senior level professionals.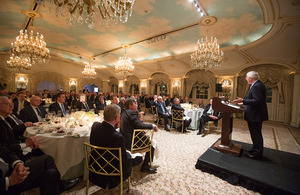 John Nelson, Chairman of Lloyd's of London, welcomed guests to the dinner at the St. Regis Hotel, which was co-hosted by UK Trade & Investment (UKTI). Nelson highlighted the contribution that Lloyd's insurance market makes to the US economy. Mr Nelson commented that despite several challenges in both 2011 and 2012, such as the natural disasters in Australia, New Zealand, Japan and the US, Lloyd's still achieved a profitable result by the end of fiscal year 2012.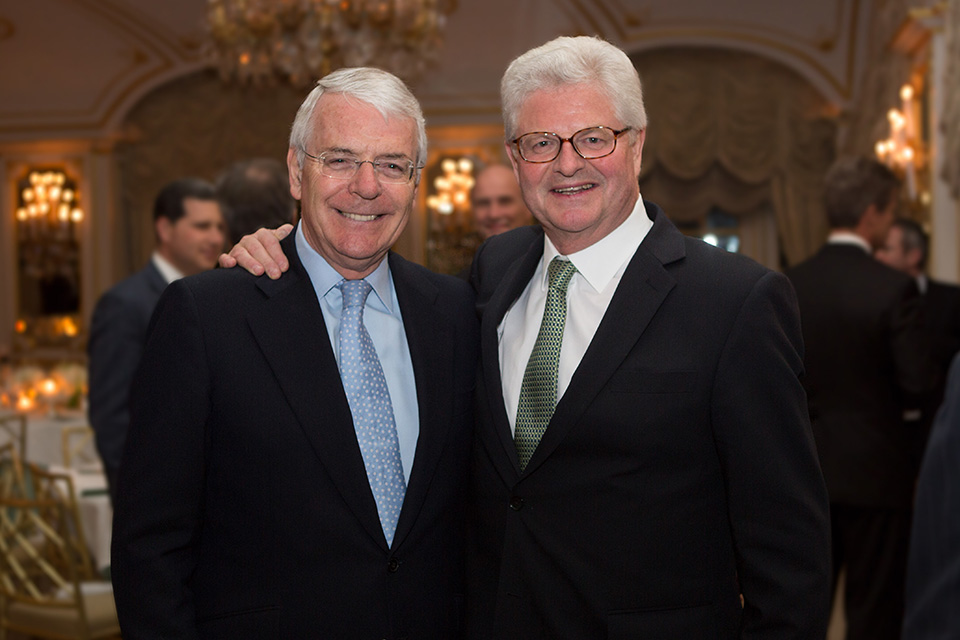 Sir John Major, former Prime Minister of the United Kingdom from 1990 to 1997, gave the keynote speech. He presented his views on the UK economy and its position in the European Union. He also discussed relevant foreign policy issues, such as the Eurozone Crisis, and the UK's future in the European Union.
Lloyd's of London is the world's leading insurance market, providing specialist insurance.
Published 2 May 2013