News story
Sir Alasdair Breckenridge appointed Chair of Emerging Science and Bioethics Advisory Committee
Sir Alasdair Breckenridge has been confirmed as Chair of the newly established Emerging Science and Bioethics Advisory Committee (ESBAC). He…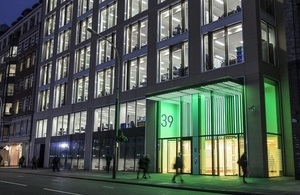 Sir Alasdair Breckenridge has been confirmed as Chair of the newly established Emerging Science and Bioethics Advisory Committee (ESBAC). He will take up post immediately.
Professor Dame Sally Davies, Chief Medical Officer, said: 'I am delighted that Sir Alasdair has agreed to chair this important new committee. He brings with him a level of experience that is difficult to match, plus a reputation for delivering high calibre debate and advice on serious scientific issues.'
Sir Alasdair said: 'I am delighted to accept this exciting and challenging role. New science and technology always presents us with difficult questions. I look forward to chairing the Emerging Science and Bioethics Advisory Committee and establishing it as a key contributor to the wider debate on science and healthcare.'
The committee will be responsible for providing advice to UK health departments on emerging healthcare scientific developments and their ethical, legal, social and economic implications.
Sir Alasdair is also Chair of the Medicines and Healthcare products Regulatory Agency (MHRA). His previous roles include Chair of the Committee on Safety of Medicines, Chair of the North West Regional Health Authority and Chair of the Joint Committee of Higher Medical Training.
Sir Alasdair's appointment is for 2 years, with a time commitment of 2 to 3 committee meetings a year. There is no remuneration for this post, but expenses may be claimed in line with Department of Health policy.
Published 8 May 2012