Sir Adrian Montague calls for evidence on barriers to institutional investment in private rented homes
Sir Adrian Montague today (21 February 2012) issued a call for evidence for his review of how to encourage greater investment in privately rented…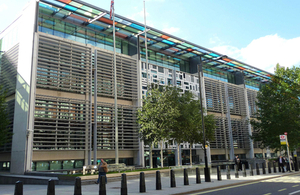 Sir Adrian Montague today (21 February 2012) issued a call for evidence for his review of how to encourage greater investment in privately rented properties. (See link, top right.)
The review is part of the Government's Housing Strategy, and will examine how to boost investment in rental properties - helping support the rapid growth of the private rented sector by increasing the supply of affordable homes.
Launching the call for evidence, Sir Adrian said:
I want to focus on two fundamental questions. Will the changes that the Government has introduced go far enough to generate significant new flows of investment? And, if not, what can be done to accelerate things?
The review builds on previous work undertaken by the Government including changing the stamp duty on bulk purchases, reforms to residential Real Estate Investment Trusts in the United Kingdom and the Homes and Communities Agency's private rented sector initiative. So the emphasis is very much on new evidence and fresh thinking.
Sir Adrian is supported in the review by an expert reference group consisting of Vidhya Alakeson (Resolution Foundation), Graham Burnett (Universities Superannuation Scheme), Tim Brown (De Montfort University), Ian Fletcher (British Property Federation), Nick Jopling (Grainger plc), Victoria Mitchell (Savills), Martin Moore (Prudential Property Investment), Nick Salisbury (Consultant), and Peter Vernon (Grosvenor Ltd).
Submissions are sought by 31 March and Sir Adrian plans to report his findings and possible recommendations to Ministers in June 2012. 
Notes to editors
The independent review of barriers to institutional investment in private rented homes was announced in the Government's Housing Strategy published in November 2011. Sir Adrian Montague was appointed to lead the review on 23 December 2011. Terms of reference for the review can be found at: http://www.communities.gov.uk/documents/housing/pdf/2057113.pdf
Twitter
Keep up to date with the Department by following us on Twitter (external link).
Media enquiries
Visit our newsroom contacts page for media enquiry contact details.
Published 21 February 2012