Significant increase in pace of party engagement says Villiers
Secretary of State is encouraged by increase and pace of engagement by NI Political Parties at this week's talks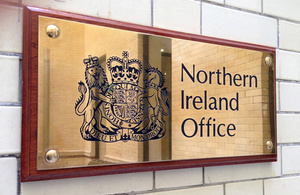 At the conclusion of two days of intensified meetings at Stormont House, the Secretary of State, Rt Hon Theresa Villiers MP said:
I welcome the significant increase in the degree and pace of engagement by all talks participants this week, with the parties maintaining a presence in Stormont House throughout Wednesday and Thursday. There has been a positive approach by all in trying to find an agreed way forward on some difficult issues, and I very much hope that this will continue.
It is also encouraging that in addition to government meetings, the parties have taken advantage of their shared location to have a large number of bilateral contacts. This is to be welcomed. It is important to maintain this approach next week, and I would encourage the parties to continue to meet on a regular basis over the coming days.
Discussions will resume again early next week.
Published 13 November 2014