Signals soldiers run Kabul marathon in memory of fallen colleague
Soldiers from 2 Signal Regiment currently serving in Afghanistan have completed a marathon in Kabul to raise money for a charity in memory of one of their colleagues killed on operations two years ago.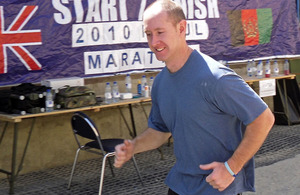 The marathon, which involved 21 soldiers, took place at Camp Souter and concurrently at ISAF headquarters in Kabul.
It was organised by members of 2 Signal Regiment, who are normally based in Fulford, York, to raise money for Project Bland, an initiative set up in memory of Yorkshire soldier Signaller Wayne Bland who was killed in action whilst serving in Kabul over two years ago.
Captain Matt Johns, from 2 Signal Regiment, said:
We wanted to do something to raise some money for charity. The idea of doing a marathon was suggested so we decided to run with it.
Army Physical Training Instructor Lance Corporal Danny Haley, who was one of the event organisers and helped the participants train for the event, as well as taking part himself, added:
It took us 76 laps of camp to complete the marathon distance of 26.2 miles [42km].
Due to our work, most people had to break the marathon down into stages, but everyone completed the distance before the day was over, and at over 2,000m above sea level that's no mean feat.
The project is aimed at improving the lives of residents of Khwaja Rawash, a suburb of Kabul where part of the regiment is based. Work so far has seen the installation of several wells, the rebuilding and resourcing of local schools, and several aid drops.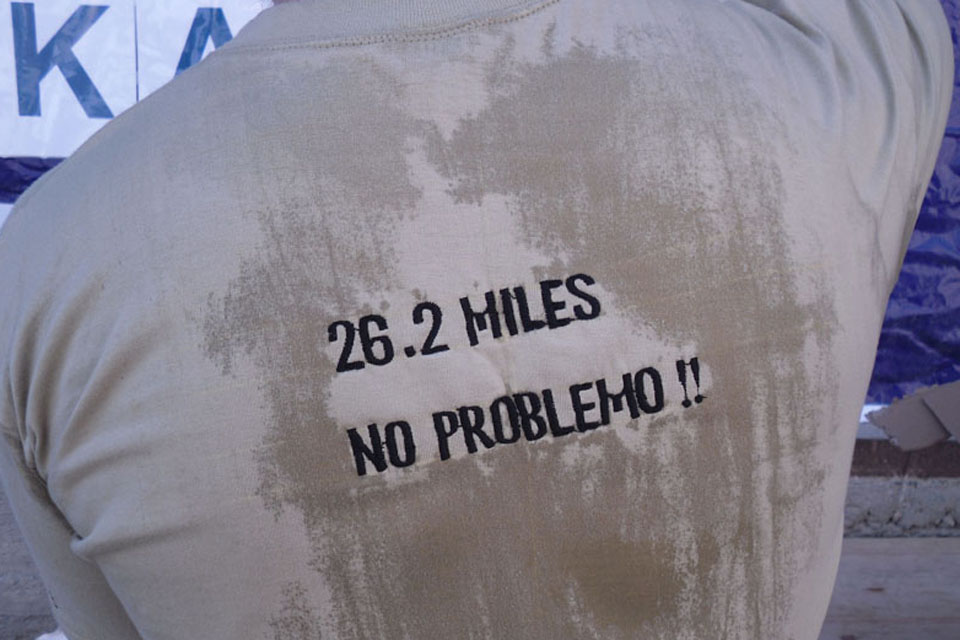 Money will also go to the Kohima Educational Trust to support the children of Nagaland, India. This charity was set up by returning British soldiers from the Battle of Kohima in 1944 as a testament to the soldiers of Nagaland that fought alongside them.
2 Signal Regiment is one of the only existing Army units with links to the Battle of Kohima and is a key supporter of the charity.
The National Autistic Society, who have provided excellent support to the family of a member of the regiment whose daughter is autistic, will also be given a share of the sponsorship money.
2 Signal Regiment provides communications and other support to the British military presence in Afghanistan. The soldiers based in Kabul provide security for British installations and logistical support as well as satellite and ground communications for forces in the city.
See Related Links to make a donation via the JustGiving website.
Published 11 October 2010