Signallers work with Afghan police to deliver essential aid
British soldiers based in Kabul have been working alongside the Afghan Uniform Police (AUP) to deliver essential aid to some of the city's poorest inhabitants.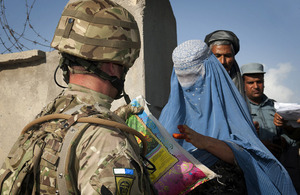 Troops from the Kabul Joint Support Unit, based in Camp Souter in the north of the city, have been running a number of Humanitarian Aid Drops, or HAD's, in the poorer areas of the city for some months now.
Staff Sergeant Rob Shubert, of 16 Signal Regiment, is in charge of the aid project in Kabul. He said:
The role of the Afghan Uniform Police is to interact with the community. We want the local communities to start to help themselves, so if they see any insurgents coming into the area, then we want them to feel comfortable enough to come to the AUP and report it to them.
With security for the event provided by the AUP stationed in the area, the soldiers from 16 Signal Regiment, based in Elmpt, Germany, are heavily involved with assisting the local population in the delivery of rice, blankets and cooking utensils.
The Afghan Uniform Police are from the local area, they know the parents, and they know the children and community so they're the eyes and ears of the community.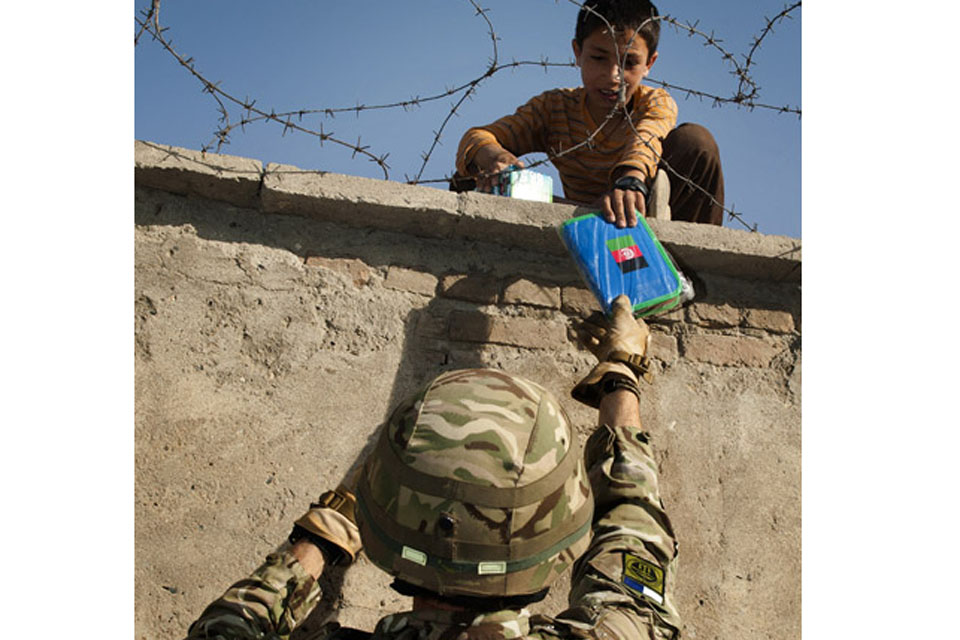 While the aid is usually delivered from the gates of Camp Souter, the decision was made to move to the Khuja Rawash Secondary School, in the heart of the community, to hold the event closer to the population.
The aid activity is conducted with heavy involvement from the community, and the local tribal elder, or Malik, is integral to deciding which families in the area are most needing and would benefit most from this aid.
The community's response to the project has been very good. This is shown most when we are carrying out our normal patrols around the area and the community are coming up to us, saying hello and being very friendly.
Published 24 July 2012