News story
Shoreham High Court Judgment
High Court judgment on disclosure of records (Shoreham air accident investigation)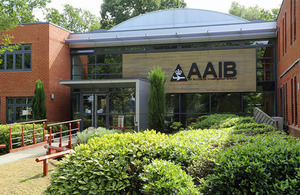 Today (28 September), the High Court handed down its judgment in the case between the Chief Constable of Sussex Police and the Secretary of State for Transport.
Sussex Police applied to the High Court for the disclosure of records that are given a protected status in law. The Secretary of State did not resist the application, since he considers it to be a matter for the Court to decide whether disclosure should be made in cases such as these.
Sussex Police applied for the disclosure of:
Statements made by the pilot to the Air Accidents Investigation Branch in response to discussions or interviews;

Film footage of the flight which was made by cameras which had been installed on the aeroplane in question on a voluntary basis; and

Material which has been produced by various other people subsequently, such as experiments conducted and tests done on various aspects of the accident.
The judgment refused the application for disclosure in this case except in relation to the film footage from within the aircraft. The order to disclose materials is subject to a number of conditions.
A spokesperson for the Air Accidents Investigation Branch said: "The AAIB is not able to release protected air accident investigation records of its own accord. Only the High Court can allow for their release. We note today's judgment and will now release the film footage to the Chief Constable of Sussex Police."
Published 28 September 2016