Shonibare's 'Ship' aims to set sail to Greenwich
National Maritime Museum and the Art Fund ask for your help to secure 'fourth plinth' piece.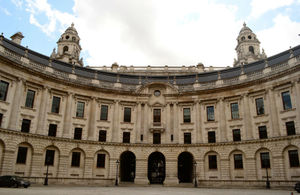 The Art Fund and the DCMS-sponsored National Maritime Museum have launched a national appeal for funding to buy Nelson's Ship in a Bottle, Yinka Shonibare MBE's critically-acclaimed and much-loved commission for Trafalgar Square's fourth plinth.
The Art Fund have contributed a £50,000 grant to the campaign, and together with the Museum are asking the public to help them raise £362,500. If successful, the piece will be installed outside the new Sammy Ofer Wing as a prominent public artwork, accessible to all.
Shonibare called the museum, which holds a number of Nelson-related pieces, "the  perfect future home" for his work.
Donate now
Published 13 August 2012