News story
Shell Gannet field update: SOSREP gives go ahead for removal of gas from the pipeline
SOSREP Statement: 30 September 2011 Further to the update issued on 24 August, this is a statement by Mr Hugh Shaw, the Secretary of State&…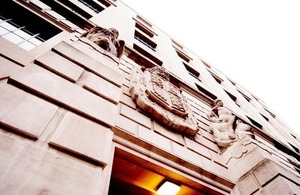 SOSREP Statement: 30 September 2011
Further to the update issued on 24 August, this is a statement by Mr Hugh Shaw, the Secretary of State's Representative (SOSREP) for Maritime Salvage and Intervention, who was appointed by the UK Government to oversee the operation.
"Following the successful work to stop the release of oil and to make the Gannet pipeline safe, I have given permission for Shell to begin the next stage of the operation and remove gas from the pipeline.
"This venting of the estimated 4,000m3 of gas in the line is due to begin, weather permitting, this Saturday or Sunday and could take up to seven days to complete.
"Shell UK will tap gas at six high points along the 4.1 km length of the pipeline in order to vacate the gas safely to sea and to further stabilise the pipeline on the seabed. Oil containment and capture devices have been engineered into the gas venting equipment.
"Whilst it's unlikely there will be further oil loss to the environment, contingency and mitigation measures including surveillance aircraft and at sea counter-pollution equipment will be on scene to detect and also respond as necessary to any sheen.
"This operation will not remove any of the trapped oil in the pipeline - that will be the focus of the next phase of the operation.
"Over the last 10 days UK Government surveillance aircraft have flown over the Gannet Field and have confirmed that no trace of oil was detected.
"The joint DECC and HSE investigation into the cause of the incident continues."
Published 30 September 2011