Sham marriage gang jailed
A gang of 11 behind a series of sham marriages in Lancashire have been jailed for more than 18 years.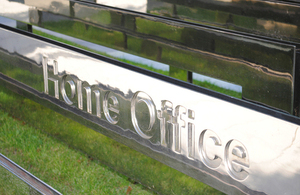 The group were sentenced today (6 March) at Manchester Crown Court after taking part in multiple fake ceremonies around Blackburn, Wexham and Chester in efforts to secure leave to remain for Indian nationals.
The sham marriages between Portuguese brides and Indian grooms often took place without any communication between the couples. However the gang were caught after an 18 month UK Border Agency investigation.
The brides would fly into the UK on short pre-arranged visits and apply for documents and National Insurance numbers. They would then 'marry' the Indian nationals so they could apply for residency as spouses of EU nationals.
The court heard how Maria Loureiro, a 54-year-old Portuguese national, living in London was the main facilitator of the sham marriages.
Sham marriage
Loureiro regularly accompanied the brides, acted as a translator and waited outside while some sham marriages took place.  She was sentenced to 45 months after pleading guilty to facilitating the entry of non EU persons into the UK.
Six gang members pleaded guilty to conspiracy to attempt to breach immigration law in December last year. On 7 February the remaining six also pleaded guilty to the same offences.
Immigration Minister Mark Harper said: 'UKBA is taking strong action to crack down on sham marriages. The lengthy sentences handed out today should serve as a warning: the UK is not a soft touch and those who seek to abuse the system will be caught and punished.
'Immigration crime preys on some of society's most vulnerable people and defrauds the taxpayer. We have the teams, specialist knowledge and resources to clamp down on those involved in this type of illegal activity.'
Immigration
Nick Wood, Head of UKBA's North West Immigration Crime Team, said: 'This sends out a clear message that we will not tolerate abuse of our immigration system. Those who take part in sham marriages will be held accountable for their actions.'
Anyone who has information about immigration abuse should contact Crimestoppers on 0800 555 111 where anonymity can be assured.
The gang and their sentences including charges and plea details:
**Guilty of facilitating the entry of non EU persons into the UK
** Maria Loureiro, 54 - 45 months
Guilty of conspiracy to attempt to breach immigration law
Ilyas Neki, 46 - 32 months
Sajauddin Mansuri, 27 - 16 months
Mehulkumar Patel, 31 - 16 months
Yunusbhai Duka, 30 - 16 months
Faisal Chand, 25 - 15 months
Inayathussain Tailor, 26 - 16 months
Bhavesh Bapodora, 22 - 18 months
Amjadhushen Patel, 23 - 16 months
Safvan Mirja, 23 - 16 months
Mitesh Panjari, 24 - 13 months and 2 weeks
Andreia Nogueira, 23 - to be sentenced on 26 April 2013
Published 6 March 2013