News story
Sham brides and grooms jailed
Bogus brides and grooms have been jailed this week for their part in a series of sham marriages across the country.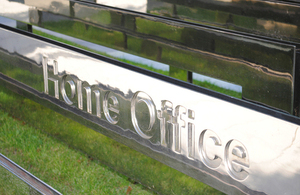 At Cardiff Crown Court on Wednesday a Pakistani man, Asif Hussain, was sentenced to twelve months and his Hungarian accomplices, 'bride' Elizabet Balogh and female interpreter Valerie Farkas, were sentenced to ten months and six months respectively.
Yesterday at Burnley Crown Court Polish 'groom' Jozef Badzo and 'bride' Maria Pretcynska were sentenced for their part in sham marriges to Nigerian nationals Mercy Idehen and Lukman Durojaye. Maria received a 16 month sentence and Jozef got 28 months.
Immgration Minister Damian Green said: 'The UK Border Agency will not tolerate immigration abuse, and we are cracking down on sham marriages all over the country. Those who seek to cheat immigration laws face being put behind bars and deported.
'We have specialist teams of immigration officers and police working to investigate cases just like this to ensure people are not able to benefit from breaking the UK's immigration laws. Whether you take part in the marriage or arrange for others to stage fake weddings we are determined to track down those involved and bring them to justice.'  
Also this week, at Maidstone Court Vietnamese woman, Thuy Nguyen, was sentenced to five years for running the UK wing of an international people smuggling gang. The gang smuggled immigrants from Vietnam to Europe charging them up to £12,000 each time.
Published 18 November 2011