World news story
"Shakespeare Lives" launches in Singapore
Celebrating Shakespeare's works and his influence on culture, education and society on the 400th anniversary of his death.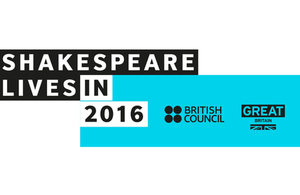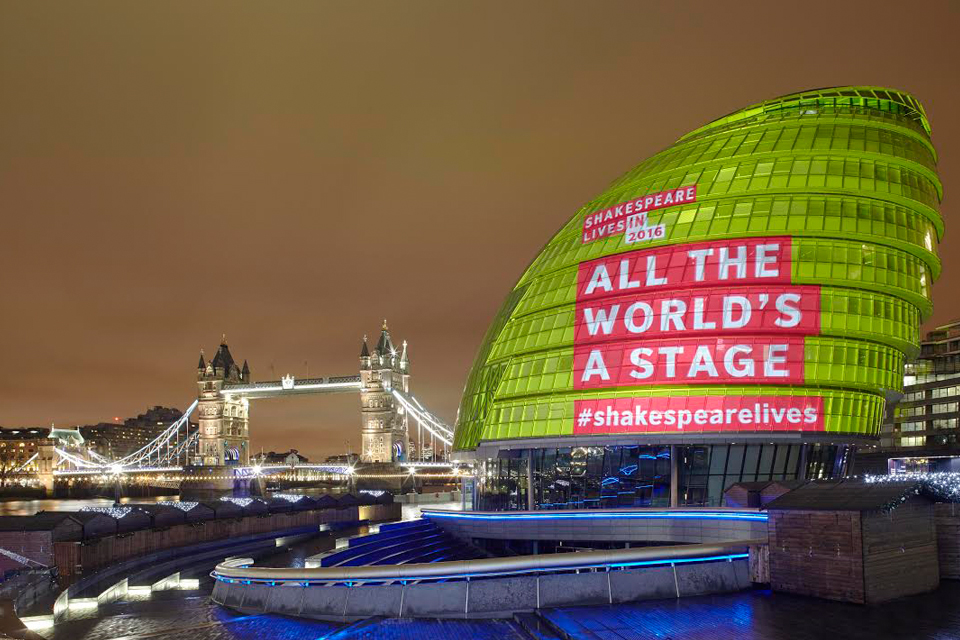 The British High Commission Singapore and British Council have announced a host of exciting activities for Shakespeare Lives, a major global programme to celebrate Shakespeare's works and his influence, which will run from January to December 2016. To kickstart Shakespeare Lives in Singapore, the British Council is offering a free online course which will look at the life and works of William Shakespeare, from his birthplace in Stratford-upon-Avon to the Globe Theatre in London, from where he secured his central place in English literature.
Exploring English: Shakespeare 6-Week Course
Starting from 11 January 2016, this Exploring English: Shakespeare 6-week course will run up to 21 February 2016 and is for people who are learning English and interested in the language and legacy of William Shakespeare. Featuring five of Shakespeare's plays: Romeo and Juliet, Hamlet, Much Ado About Nothing, The Tempest and Macbeth, participants will learn English through sharing ideas and opinions on the universal themes Shakespeare addressed in his work. As a Massive Open Online Course (MOOC), users can sign up at anytime.
Short quizzes will check users' understanding and there are no pre-requisites for participants other than access to a computer/mobile device and the internet.
For more information on the free online Exploring English: Shakespeare course, follow #FLShakespeareEE or click here.
Alexandra McKenzie, Deputy High Commissioner at the British High Commission Singapore commented:
Shakespeare is one of Britain's first cultural exports and is still one of our greatest. The themes he covered – from guilt, ambition, and identity to love, redemption and justice – remain as relevant as ever. That we can continue to explore, interpret and understand the world around us through Shakespearean ideas is one of the reasons he continues to be one of the most celebrated writers of all time. We hope that through understanding Shakespeare, new generations from all walks of life can be inspired.
Roland Davies, Director, British Council Singapore said:
Shakespeare's influence on the English language is enormous and he continues to inspire new generations of writers, artists, poets and many more. We are delighted to take this opportunity to remind the world of his genius and celebrate the extent of his global impact through our Shakespeare Lives events.
Celebrating the enduring influence of one of the world's greatest playwrights and poets, Shakespeare Lives will not only explore his global legacy but also demonstrate how his stories, themes and language are relevant in the modern world and must remain central to the lives of future generations.
Shakespeare Lives is possible due to the unprecedented number of partnerships and collaborations between the British Council, the GREAT Britain campaign partners and organisations including the BBC, the BFI (British Film Institute), the National Theatre, the Royal Shakespeare Company, the Shakespeare 400 consortium, the Shakespeare Birthplace Trust and Shakespeare's Globe.
From a unique online collaboration to performances on stage and film, exhibitions, public readings,conversations and debates and educational resources for classrooms and English language learners, people around the world in over 140 countries and of all ages will have the chance to actively participate and get involved throughout the year.
Shakespeare Lives events in Singapore:
New digital interactive materials for English language learners of all ages, including a Massive Open Online Course (MOOC) with the Shakespeare Birthplace Trust, on the FutureLearn platform;
An international online campaign, Play Your Part, launched on Twelfth Night (5 January) where prominent personalities share a favourite scene or quote from a Shakespeare play on their social media platforms, tagged under #PlayYourPart;
A Shakespeare Lives Writing the City creative writing competition;
A touring Shakespeare Lives exhibition at various public libraries from 15 March to 30 September, in partnership with the National Library Board;
Public talks and workshops by a prominent UK Shakespeare expert;
A Shakespeare Film Festival, in partnership with The Arts House;
A Shakespeare film screening at European Union Film Festival
Additionally, the British Council and BBC Arts are collaborating with key cultural partners to showcase the best of modern British Shakespeare for international audiences. This includes an online 'Shakespeare Day Live' on 23 April 2016 and a six month Shakespeare Lives online festival where audiences all over the world will be able to watch and respond to 24 hour live stream of Shakespeare content from the UK. There will be new and refreshed Shakespeare content added over the next 6 months.
For the full range of exciting global activities in 2016, please visit Shakespeare Lives website and follow #ShakespeareLives.
For the latest updates on Shakespeare Lives programme within Singapore, please visit the British Council Singapore Shakespeare Lives page.
PDF, 53.4MB, 64 pages
This file may not be suitable for users of assistive technology. Request an accessible format.
If you use assistive technology (such as a screen reader) and need a version of this document in a more accessible format, please email govuk-feedback@digital.cabinet-office.gov.uk. Please tell us what format you need. It will help us if you say what assistive technology you use.
Notes to Editors:
The GREAT Britain campaign is the Government's most ambitious international marketing campaign ever and showcases the very best of what Britain has to offer in order to encourage the world to visit, study and do business with the UK.
The GREAT Britain campaign has delivered a direct return to the economy of over £1bn since its launch and is now active in 144 countries. Unifying the international growth promotion efforts of UK Trade & Investment, VisitBritain, British Council, FCO and a number of other departments, GREAT aims to deliver significant and long-term increases in trade, tourism, education and inward investment in support of HMG's prosperity and growth agenda.
The British Council is the UK's international organisation for cultural relations and educational opportunities. The organisation creates international opportunities for the people of the UK and other countries and builds trust between them worldwide. The British Council works in more than 100 countries and its 8,000 staff – including 2,000 teachers – work with thousands of professionals and policy makers and millions of young people every year by teaching English, sharing the arts and delivering education and society programmes.
The British Council is a UK charity governed by Royal Charter. A core publicly-funded grant provides 20 percent of overall turnover which in 2014 was £864 million. The rest of its revenues are earned from services which customers around the world pay for, such as English classes and taking UK examinations, and also through education and development contracts and from partnerships with public and private organisations. All work is in pursuit of the British Council's charitable purpose and supports prosperity and security for the UK and globally.
For further information please contact:
Florence Ang
Communications Manager
British High Commission Singapore
Tel: 6424 5241/ Mobile: 9739 4503
Florence.ang@fco.gov.uk

Joanne Tay
Programme Manager
British Council, Singapore
Tel : 6470 7160
Joanne.tay@britishcouncil.org.sg

Follow Us on Social Media:
Follow the British High Commissioner to Singapore on Twitter @HCScottinSG
Follow the British High Commission Singapore on Twitter @UKinSingapore
Follow the British High Commission Singapore on Facebook
Follow the British High Commission Singapore on Instagram
Document information
Published: 5 January 2016