News story
Seventeen arrests in UK sham marriage investigations
UK Border Agency officers have made 17 arrests in operations targeting suspected sham marriages.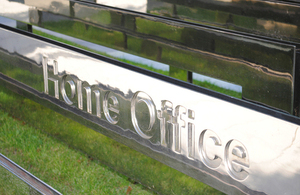 Six separate UK investigations saw officers execute warrants at addresses in London, Liverpool, Bristol and Kent.
Sham marriage
Immigration Minister Mark Harper said: 'Today's arrests show that the UK Border Agency is taking strong action to crack down on sham marriages nationwide. The message to those involved is clear. We will catch you and we will not hesitate to take the strongest possible action.
'Immigration crime is not victimless. The gangs involved in this activity often have links to serious organised crime and it places huge pressure on the public purse at a time when the country can least afford it.
'Our dedicated crime teams will continue to crack down on those who seek to abuse the immigration system.'
Organised crime
The largest investigation was a pan European probe into a Portuguese organised crime group which has allegedly been providing 'brides' and 'grooms' to marry west African and Pakistani nationals in the UK and France. This resulted in seven arrests in the UK, 10 in France and six in Portugal.
Nine arrests were also made in the other five unrelated UK investigations.
Published 20 November 2012