News story
Service launched for universities sponsoring foreign students
A pilot scheme offering universities a range of specialist immigration services has been launched, recognising importance of universities.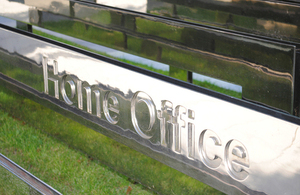 Dedicated point of contact
Following feedback from the sector, universities will now have a dedicated point of contact within the UK Border Agency as well as access to expert advice and information.
Immigration Minister Damian Green said: 'British universities are among the greatest in the world - and we want to continue helping them to recruit the brightest and the best students from overseas.
'We have listened to feedback from the sector and acted, which is why we are bringing forward these improvements. At the same time we are committed to radically reforming the student visa system to weed out abuse and protect the UK from those looking to play the system.'
Tailored for universities
The scheme has been tailored for universities, and the UK Border Agency has worked closely with Universities UK in developing the service, which includes:
a dedicated account manager
training events for universities on topics such as compliance and how to maintain highly trusted sponsor status
access to a range of events each year
the ability to quickly check whether or not a potential student is eligible to come to the UK
receipt of a monthly report outlining how many overseas students have taken up the university's offer to sponsor their study in the UK
If the pilot is successful then the UK Border Agency will consider how the service might benefit other education institutions that sponsor international students. 
Published 16 August 2012