World news story
Serbian MoD and MFA assistant ministers visit the UK
UK is ready to support Serbia, was conclusion of the third Staff Talks held in London, from 16-18th October 2013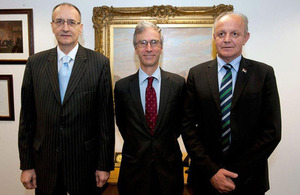 During the visit, the Serbian Ministry of Defence and Ministry of Foreign Affairs delegations, led by the Assistant Minister for Defence Policy Miroslav Jovanovic, met with the Minister for International Security Strategy, Dr Andrew Murrison MP. All participants expressed their satisfaction with the achieved level of the defence and security bilateral cooperation. It was concluded that the United Kingdom is ready and willing to support Serbia in normalisation of Belgrade- Priština relations and its negotiations to access the EU.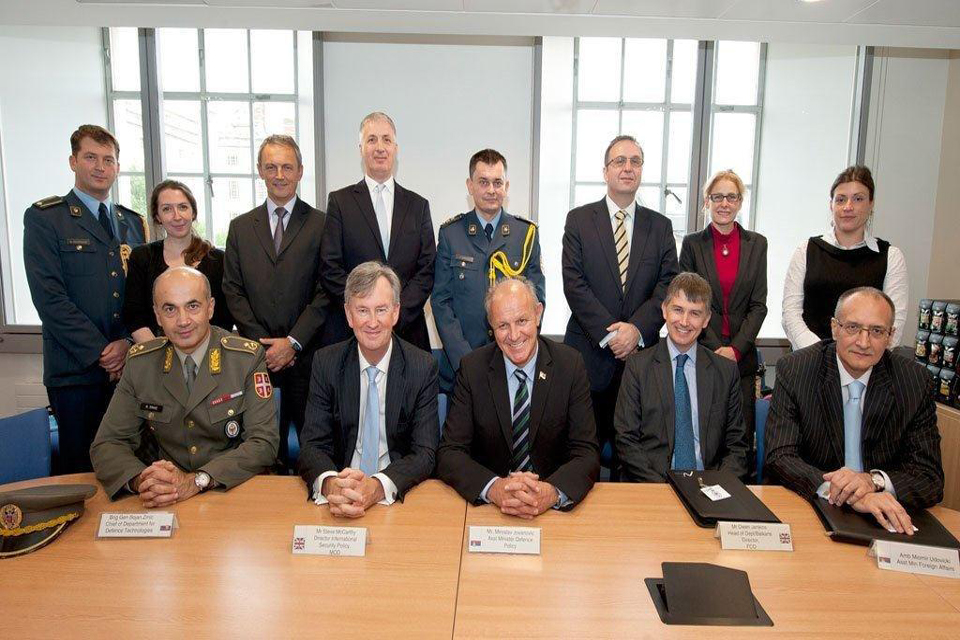 Bilateral defence talks were led by the Director for Security Policy of the UK Ministry of Defence, Mr Steve McCarthy. This was an excellent opportunity to exchange views on political and security situation in the region, foreign policy priorities, co-operation with the European Defence Agency, and to discuss different forms of cooperation with NATO through the Partnership for Peace Programme and bilateral military cooperation of the Republic of Serbia and the United Kingdom. The British side expressed their willingness to continue to support and provide assistance to the further reform of the Serbian defence system.
The Serbian MFA delegation, led by the Ambassador Miomir Udovicki, Assistant Minister for Security Policy met Ms Lindy Cameron, FCO Head of Stabilisation Unit to discuss the UK experience and practice of integrating the civil-military approach in the Stabilisation Unit. Official call with Ms Jill Morris, FCO Europe Director tackled on opening of the EU accession negotiations, priorities and challenges ahead, areas of cooperation. During the meeting with Ms Sarah MacIntosh, FCO Director Defence and International Security, topics for discussion included the Serbian cooperation with NATO through PfP Programme, IPAP and PARP, co-operation with KFOR and EULEX and engagement on CSDP and contribution to missions.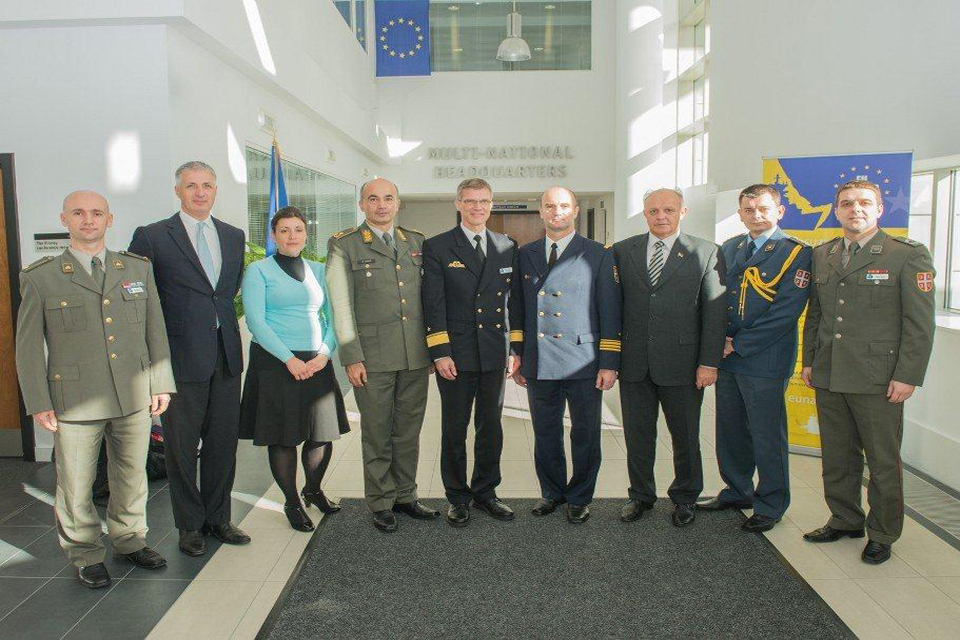 The Serbian MoD delegation also visited the Royal College of Defence Studies (RCDS), representatives of the government agency for trade and investments in charge of the defence equipment (UK Trade & Investment), the UK Permanent Joint Headquarters in Northwood and EUFOR Atalanta Headquarters. The HQ Deputy Chief highlighted professionalism of Serbian members and thanked for their participation and Serbia's willingness to deploy in this EU operations with an Autonomous Vessel Protection Detachment from the World Food Programme for Somalia.
Published 30 October 2013