Senior UK officer in Afghanistan completes tour
Lieutenant General Sir Nick Parker, the most senior British officer in Afghanistan, has finished his year-long deployment as Deputy Commander of NATO and International Security Assistance Force troops in Afghanistan.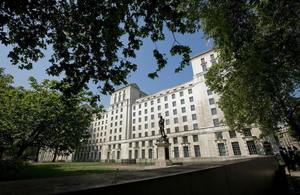 In a ceremony at ISAF headquarters in Kabul yesterday, United States General David Petraeus, Commander of ISAF forces, presented the British General with a NATO ribbon for his year-long service as well as a US Meritorious Service Medal.
Lt Gen Parker also received the Afghan President's Award from Minister of Defence Abdul Rahim Wardak.
Lt Gen Parker will become Commander-in-Chief Land Forces in the substantive rank of General on his return to the UK. He told the BBC that he thought, by next summer, British troops in many areas of Helmand province would be able to hand over responsibility for front line security to Afghan police and soldiers, but advised caution:
We should not in any way let the Afghans feel that we are not supporting them and allowing them to do what will remain a very challenging security task," he said. "This is a debate which we need to be very measured about.
It is entirely reasonable for there to be some drawdown of some sort, although I suggest that all the indicators I've heard are this is not as significant as some people choose to make it out to be.
We will, by July next year [2011], have many more Afghans in the front line and we will have many more ISAF troops providing enabling and supporting functions.
Published 29 September 2010