News story
Secretary of State welcomes fall in unemployment
Northern Ireland Secretary of State responds to the news on drop in unemployment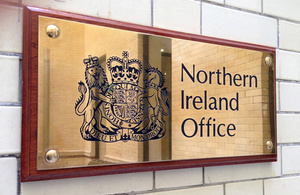 Rt Hon Theresa Villiers MP said:
I welcome the news that unemployment was down by a further 600 in December and that the numbers claiming unemployment benefit has fallen for eleven months in a row. And it is encouraging that the private sector has been driving the growth in jobs with over 7,500 created in the last year across all sectors and the latest quarterly output figures also showing that output has expanded across all major sectors.
While I recognise that times are still tough for very many people and that the job is far from done the latest figures for Northern Ireland and the UK as a whole show that our long term economic plan is working. The recovery we are seeing across the UK is now beginning to take hold in Northern Ireland. Each new job means another person taking home a pay packet helping them to provide for themselves and their families.
Published 22 January 2014