Press release
Secretary of State responds to Labour Market Statistics
WELSH BUSINESSES MUST REAP BENEFITS OF RAIL INFRASTRUCTURE IMPROVEMENTS Secretary of State for Wales Cheryl Gillan has urged businesses in …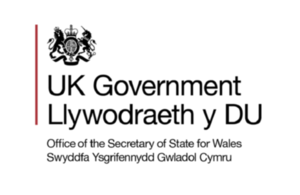 WELSH BUSINESSES MUST REAP BENEFITS OF RAIL INFRASTRUCTURE IMPROVEMENTS
Secretary of State for Wales Cheryl Gillan has urged businesses in Wales to seize upon the opportunities presented by electrification of the Great Western Mainline to Swansea and the Valleys, after ILO Labour Market Statistics released this morning showed that employment in Wales decreased slightly.
Today's ILO statistics reveal that the labour market remains a complex picture in Wales, with a slight decrease in employment and a rise in unemployment as well as a fall for economic inactivity rate and level.  The claimant count unemployment rate has remained static.
The Secretary of State said: "After several months of relatively positive news for employment in Wales I am disappointed though not surprised with today's figures.
"They demonstrate the continued fragility of the labour market in Wales which, coupled with wider uncertainty in the Eurozone and other international markets.
"I am however, encouraged that steps are being taken to restore consumer and business confidence, including the Funding for Lending scheme, helping businesses and families to access finance more easily and more cheaply. 
 "The UK Government is working to create improved economic conditions across Wales, with lower corporate taxes, investment in broadband and mobile communications, and support for jobseekers through schemes like the Work Programme and Youth Contract.
"We also cannot underestimate the significance of the announcement on Monday, which will see more than £350million of direct investment in the Welsh railway infrastructure.  While the project itself will not be completed for several years, it sends out a strong message now to potential investors about the UK Government's commitment to invest in Wales' future and to bridging the economic divide between parts of the UK. 
"Today's figures underline the increasing importance of the Welsh Government who are responsible for economic development working with us to seize every opportunity to attract investment and create jobs. It is this common goal that must be at the heart of our relationship in the months and years ahead."
Notes to Editors:
The employment rate in Wales was 68.1%, a decrease of 0.2% from the last quarter
The unemployment **rate **was 9.0%, an increase of 0.2%
The economic Inactivity** rate **was 25.0%, an increase of 0.1%
Claimant Count** unemployment rate** was 5.6% in June, unchanged from May 2012
Published 18 July 2012