News story
Secretary of State pays tribute to the late Paul Goggins
Theresa Villiers expresses her sympathy following the death of Paul Goggins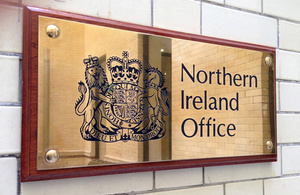 The Rt Hon Theresa Villiers MP this morning offered her sincere condolences on the death of the Rt Hon Paul Goggins. Ms Villiers said:
It is with great sadness that I learned of the death of Paul Goggins. Paul was a hugely respected Minister in NI where he served with great distinction. He was one of the kindest and most decent and assiduous members of Parliament held in high esteem across all parties.
My deepest sympathies go out to his wife Wyn, his sons, Dominic and Matthew, daughter Theresa and entire family circle.
He will be profoundly missed.
Published 8 January 2014