News story
Secretary of State pays tribute to Royal Mail Sorting Office in Lisburn
Secretary of State visits Royal Mail Sorting Office in Lisburn and thanks staff for their vigilance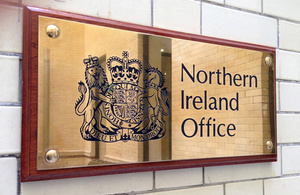 The Secretary of State met Royal Mail staff in Lisburn this morning and thanked them for their vigilance in discovering the recent letter bomb.
I was delighted to have the opportunity to meet staff at the sorting office. The Royal Mail play an important role in the Northern Ireland economy and its staff deal with thousands of letters and parcels every day. The screening measures used by Royal Mail are an integral part of protecting the people of Northern Ireland.
Those responsible for these devices demonstrate a blatant disregard for the safety of those who could have been injured by these potentially lethal attacks. They not only endangered lives but damage business across Northern Ireland.
I commend not only the Royal Mail Staff but also other public servants for their vigilance.
Published 30 October 2013