News story
Secretary of State offers condolences to family of Lord Ballyedmond
Statement issued by Secretary of State following confirmed reports of the death of Lord Ballyedmond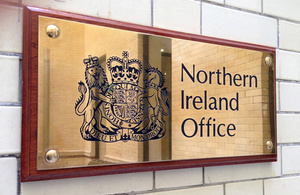 Ms Villiers commented:
My sincere sympathies to the family of Lord Ballyedmond and all those who lost their lives in last night's helicopter crash in Norfolk.
Lord Ballyedmond created many jobs and opportunities in Northern Ireland through his leadership of Norbrook Laboratories, as well as serving with distinction in the Irish Senate and later in the House of Lords.
His loss will be felt by many across Northern Ireland including the business community.
Published 14 March 2014