Press release
Secretary of State for Wales welcomes Welsh export figures
The Welsh Secretary Cheryl Gillan has today welcomed the news that Wales is the only UK nationto see exports rise in the first quarter.  Mrs…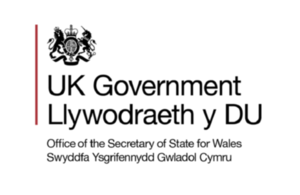 The Welsh Secretary Cheryl Gillan has today welcomed the news that Wales is the only UK nationto see exports rise in the first quarter. 
Mrs. Gillan said: 
"The latest export figures for Wales demonstrate that Wales must continue to seek opportunities for overseas trade which are vital to economic recovery.  Last month I spent five days on a trade visit to South East Asia to see how UK businesses are prospering in competitive and emerging markets.  Royal Mint is one example of a business in Wales making the most of its skills and talent base to champion its wares overseas and I was delighted to witness  the  signing of a major deal between  the Llantrisant-based  company and the Thai Treasury.  I also witnessed these important trade ties during my visit to the Rolls Royce Seletar Campus in Singapore, which supplies the majority of commercial airline engines, with key components sourced from suppliers in Wales.
 "This Government remains committed to working with the Welsh Government, UKTi, Ambassadors and Embassies to ensure that Wales benefits fully from UK Government efforts to increase overseas trade. We are already taking firm steps to improve trade, investment and growth conditions in the economy, including reducing the regulatory burden on businesses in our Red Tape Challenge, and lowering Corporation Tax.
"It is very encouraging to see Welsh businesses doing well despite challenging conditions across Europe and it is more important than ever that Wales continues to maximise the opportunities brought forth by the Olympics and Paralympics this summer, which will project Wales and the UK onto a global stage."
Published 8 June 2012