Press release
Secretary of State for Wales visits programmes which support young people in Cardiff
Today, the Secretary of State for Wales Cheryl Gillan visited two programmes run by youth charity The Prince's Trust in Cardiff, aimed at helping…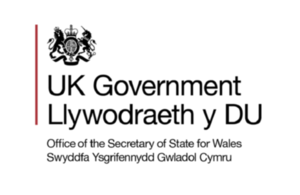 Today, the Secretary of State for Wales Cheryl Gillan visited two programmes run by youth charity The Prince's Trust in Cardiff, aimed at helping young people aged 13- to 30, who have struggled at school, been in care, are long-term unemployed or been in trouble with the law make changes and turn their lives around.
The first visit was to Boulders climbing centre in the city where she met young people from the charity's xl programme, which supports 14 - 18 year olds who are facing a range of difficulties at school, who may be at risk of exclusion or underachieving. The programme helps the young people to achieve their goals in an informal and relaxed environment, allowing them to grow in confidence and motivation.
Next she went to Cardiff City Football Club to visit the 'Get Started with Football' programme, (run in partnership with the club) to give 16 - 25 year olds the opportunity to develop their skills through sport and gain qualifications and experience.
Speaking after the visits, the Secretary of State for Wales Cheryl Gillan said:
"It was a great pleasure to visit these excellent Prince's Trust programmes in Cardiff, which are clearly helping young people develop, gain confidence and experience to improve their lives.  Meeting and talking with all the course participants showed us just how valuable these programmes are in engaging young people.  I really enjoyed seeing at first hand just how these initiatives are creating opportunities to help young people fulfil their potential and give them a future. It was also a great honour to visit the Cardiff City stadium for the first time with the Prince's Trust."
Published 6 December 2011