News story
Secretary of State for Wales supports Flintshire Business Week
Welsh Secretary Cheryl Gillan has today [19th October 2011] spoken at a special event at the House of Commons to support Flintshire Business…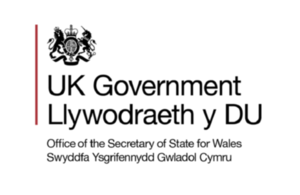 Welsh Secretary Cheryl Gillan has today [19th October 2011] spoken at a special event at the House of Commons to support Flintshire Business Week.  The flagship annual event is organised by Flintshire County Council, to help support the business community of Flintshire and provide a platform for business successes.
"Businesses and entrepreneurs in Flintshire are making key contributions to the economic recovery in North Wales.  It is through the continued hard work of these businesses and also Flintshire County council providing businesses with new opportunities to develop business relationships and promote business success that we are seeing so many successes in the region.
"Last week I attended the opening of the Airbus A350XWB North Factory with the Prime Minister.  For a small country, we have the abilities and skills to be recognised on a global scale, but the part played by SMEs in the region is also invaluable to the economy of the UK as a whole. Small businesses such as WAG Tail UK are providing specialist knowledge and skills which are recognised across the UK.  Flintshire's 'WAG Tail UK' provide specialist detection dogs for use in factor in the detection of illegal substances and firearms and are effective in searches of people, transport and property.  Their handlers have years of experience in international military and civil operations and their work has been recognised by numerous Government departments and business growth awards.  We should be proud of these successes, which are putting Wales on the map.
"Flintshire enjoys a healthy employment rate and lower economic inactivity rates than the rest of Wales and this is credit to the businesses in the region who have contributed to the kind of prosperity and expansion which the Government is striving to create in order to boost sustainable growth and of course - more jobs."
Photo courtesy of Airbus: from left to right they are - Tom Enders (Airbus CEO), First Minister Carwyn Jones, Welsh Secretary Cheryl Gillan, Fabrice Bregier (Airbus Chief Operating Officer) and Tom Williams (Executive Vice President Programmes).
Published 19 October 2011